Event Description
This webinar is a walk-through of the process to run successful IT-enabled teams, services, and workflows.
Join NetCom Learning trainer along with Managed Learning Services leader NetCom Learning for a complimentary interactive webinar on "An Introduction to ITIL®4 Managing Professional Transition"
Want to upgrade your teams' skills on ITIL and IT management systems? Then NetCom Learning is the place for you. As an ITIL® Licensed Affiliate through People Cert on behalf of Axelos, we aim to successfully facilitate business transformation and drive growth by upskilling your teams with the latest industry trends with our FREE learning sessions.Attend this insightful FREE webinar specially designed for ITIL v3 professionals who closely work with technology and digital teams and have prior knowledge on quickly transitioning across to ITIL 4. This webinar is a walk-through of the process to run successful IT-enabled teams, services, and workflows.Be a part of this interactive LIVE session to explore the next ITIL evolution and help your employees gain the lucrative designation of "ITIL 4 Managing Professional".
Date: 12/02/2021
Time: 1 P.M. Eastern Standard Time/ 10 A.M. Pacific Standard Time
REGISTER HERE: https://bit.ly/2Vf5bTc
Agenda
How to demonstrate baseline security skills for IT support professionals.
Learn to configure device Operating Systems, including Windows, Mac, Linux, Chrome OS, Android, and iOS.
Learn to administer client-based and cloud-based (SaaS) software.
Understand the troubleshooting and problem solving and support challenges while applying best practices for documentation, change management, and scripting.
Support basic IT infrastructure and networking
Implementation of basic data backup and recovery methods and application of data storage and management best practices.
Organizers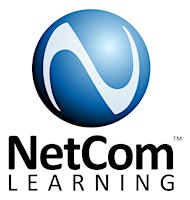 About the Organizers
We Teach Technology & Business. We Manage Learning. NetCom Learning helps build innovative learning organizations in the workplace by structuring a smarter workforce, supporting changes, and driving growth. Since 1998 we have been empowering organizations to reach optimal performance results and address challenges by managing all aspects of organizational learning. With a team of dedicated and knowledgeable learning professionals having profound subject-matter expertise, NetCom Learning has serviced over 80 percent of Fortune 1000 companies and helped over 12,000 organizations achieve their business goals. NetCom Learning provides a series of live online & classroom trainings and interactive free training webinars to get in-depth understanding of the emerging technologies. These trainings/webinars are a great opportunity to engage with our subject matter experts in order to enhance your knowledge and skillset in a classroom/virtual environment. Our wide range of trainings and webinars include technologies like Microsoft, Cisco, Adobe, AutoCAD, CompTIA and many more.
Visited 36 times, 1 Visit today