Event Description
Join this We Connect Mentor Session with Cheryl Gentry on Team Management
Join us for our WE NYC Expert-Led Group Mentoring Session series!
In this expert-led group mentoring session series, you will have the chance to work in a facilitated setting with industry experts to understand the tools through which you can develop positioning, tech tools, marketing and finance strategies.
How to Inspire your Team Instead of Micro-Managing Them
As a manager, you manage tasks; as a leader, you influence people. It's time to focus on influencing them.
As leaders, we can inspire our team to be the best they can be, through mutual trust and serving as role models. We need to take some time to understand each team member, and how to help her/him unleash their potential for personal and professional growth. By doing so, we communicate that we care – and that's the key to building a trusted relationship. Especially post-pandemic, team members want purpose; "they want to contribute their talents, skills and time to something significant and meaningful."
To help teams to grow, leaders need to identify the (1) responsibilities for team, (2) standards of performance to meet, and (3) ways they can acquire new skills, mindsets and talents to improve in order to increase their contribution to the company miss
About Speaker
Cheryl Gentry is the Founder and CEO of Glow Global Events. Named 2021, 2019 and 2018 Top People in Events by Bizbash, listed as 2017 Top Influential Women in Meetings and 2017 Brava Award Winner Top Female CEO by SmartCEO Magazine. In addition to being a leader in the $40-billion event industry, Gentry is a strategic entrepreneur constantly seeking out innovative opportunities. Gentry led Glow Global Events to be ranked No. 145 on the 2020 Inc. 500, a measure of America's fastest-growing businesses. Throughout 2020 – a time when many companies struggled to stay afloat – Glow Global doubled down on virtual events and capitalized on the opportunity.
Gentry has been a role model and prominent voice on entrepreneurship. She serves on the Network for Teaching Entrepreneurship (NFTE) boards and the Kigali Reading Center in Rwanda. Gentry was inducted into the YWCA/New York City Top Women Executives, received the Howard University Alumni Association Golden Bison Award, the Thurgood Marshall College Fund Outstanding Achievement Award, to name a few. She's been featured in Inc., American Airlines Inflight Magazine, O, The Oprah Magazine, Black Enterprise, Huffington Post, among others.
Managing a global agency with clients including the United Way of New York City, LabCorp, Axis Capital, and the PGA, Gentry travels extensively. She journeyed to Cuba on a humanitarian mission, summited Mt. Kilimanjaro in 5 days, skydived from 10,000 feet, trekked alongside silverback gorillas in Rwanda, walked with lions in South Africa, and swam with dolphins in Mexico.
Glow Global Events, is a Certified Minority Business Enterprise (W/MBE).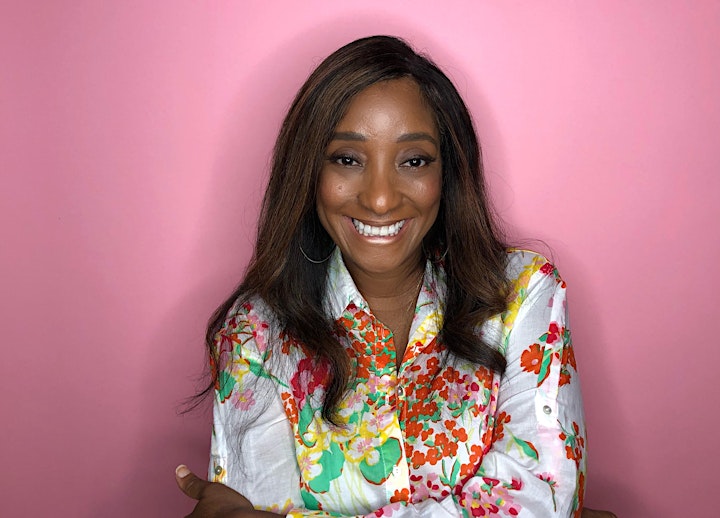 Organizers
Women Entrepreneurs NYC (WE NYC)
About the Organizers
Women entrepreneurs are key economic actors in New York City — building businesses that support families, uplift communities, and generate jobs. Women Entrepreneurs NYC (WE NYC) is an initiative of the NYC Department of Small Business Services that is dedicated to helping women start and grow their businesses. Free services are available for women entrepreneurs across the five boroughs and in multiple languages.
Visited 8 times, 1 Visit today