Event Description
The Zoom meeting link will be emailed to you on the day of the event. If you do not receive it, please email us at marketing@downtodash.com.
Join us for a virtual night of pitches, networking and learning from an all-star panel.
Agenda:
6:30 – 6:45 pm EDT: Introduction and Networking
6:45 – 7:50 pm EDT: Panel Discussion & Startup Pitches
7:50 – 8:00 pm EDT: Networking
Panelists:
1. Marisa Warren – Co-Founder & General Partner, ALIAVIA Ventures | Founder, ELEVACAO
Marisa has more than 20 years experience in tech as a VC investor, advisor and operator working for companies like SAP, Microsoft and Workday. As Co-Founder and General Partner of ALIAVIA Ventures, Founder and Chair of ELEVACAO, Marisa invests in and advises enterprise and consumer tech startups and scale-ups across the U.S. and Australia. Investments include; HowToo, Wakefully, Vurbl, Requipper, Eugene Labs and Omelia.
Marisa left big corporate in 2015 to pursue her passion for early-stage businesses. Whilst living in New York, Marisa founded ELEVACAO a global pre-accelerator for women tech founders. Fast forward to today and ELEVACAO has empowered 175 women across the U.S. and Australia, who have raised $80m+ and produced 3 Exits. In 2020, Marisa and Kate Vale founded ALIAVIA Ventures, a California based firm focused on early stage venture capital investing in U.S. and Australian based female founders building world-changing enterprise and consumer tech businesses.
2. David Segura – Investor & Entrepreneur
David Segura is an accomplished Entrepreneur & Investor with experience in a wide variety of industry verticals including Media, FinTech, and Consumer categories among others. He is currently the CEO of Glassbox Media, a New York based podcast company.
David has developed a reputation for being a Founder Friendly investor who adds value to company operations. A cross selection of current investments include Eaze, Grove Collaborative, Hawthorne, UsageAI, and many more.
He also previously founded Giant Media, where he served as the CEO from launch through acquisition. The company was an early Video Advertising exchange that included Toyota, American Express, L'Oreal, and Dollar Shave Club among others. Launched in 2009, Giant Media was successfully acquired in 2014 by Adknowledge, an AdTech platform funded by TPG Growth, JMI, and Nokia. David is also a proud graduate of the University of Chicago.
3. Taarini Kaur Dang – Managing Partner at Brave14 Capital
Taarini Kaur Dang is a 16-year old Venture Capitalist, TEDx Speaker, Forbes Writer, and Women Empowerment Champion. She is the youngest Venture Capitalist in the world. She is the Founder and Managing Partner of a Venture Capital firm called Brave14 Capital for which she has raised funding from top Venture Capitalists and Institutional Investors in the US. Taarini is the co-Founder of a female empowerment Instagram account called @ClassyWomenn which has ramped to 650k followers in 2 years across 10 Asian countries. She has helped over 500 women on a one-on-one basis so far. At the age of 13, she wrote a book (The Young Aspiring Entrepreneur) which has a foreword from Intel Capital President Wendell Brooks and quotes from Stanford Professor Chuck Eesley, Intel's Chief Diversity Officer Barbara Whye, Oracle ex-President Ray Lane and author Linda Swindling. She has been an invited speaker at top conferences, like Google Launchpad Female Founders Summit, Collision conference, TiECon, Women's March, ATEA, AI ShowBiz Summit, etc. She has been the only speaker under the age of 18 at these conferences. She has been featured in media by BBC, Nasdaq, Mercury News, etc. In 2019, she was ranked among the Top 100 Women in Finance from India. She is also the youngest person to win the Young American-Indian Award which she received from the Indian Ambassador to the US Navtej Sarna for her work in Entrepreneurship in 2018.
Organizers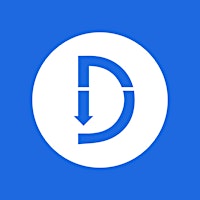 DownToDash
marketing@downtodash.com
About the Organizers
DownToDash is an app to make quality activity buddies. We connect people in the same location based on what you are interested in doing, whether it's workouts, sports, movies or other activities. We curate personalized experiences for you every week, based on your availability and location.
Visited 5 times, 1 Visit today