Event Description
Join us at the 9th Annual NYU-Yale Summer Accelerator Pitchoff!
For the ninth year in a row, inspiring innovators who are building promising ventures will come together for a friendly pitchoff competition before a panel of experts at the NYU-Yale Pitchoff.
Join us via Zoom on Thurs, July 28th to hear from these rising stars from 6 seed-stage startups. Three teams represent New York University and three will represent Yale University. 
THE ZOOM LINK WILL BE EMAILED TO ALL REGISTRANTS BY 12 PM ON JULY 28TH. RSVPS WILL NOT BE ACCEPTED AFTER 12 PM.
See which team can dazzle the audience, excite the expert panel, and take home the grand prize & of course, bragging rights! 
The 300+ expected audience will choose the winner! So come, show some school pride and cheer on the startup teams!
Meet the 3 NYU teams pitching:
Allay is on a mission to create a smoke and vape-free future by providing a safe and lasting way for current vapers to quit.
Team: Caroline Huber (Stern '23), Hilary Dubin
Alluder is a searchable and collaborative database designed for filmmakers that breaks films down shot-by-shot and scene-by-scene.
Team: Aaron Peterson (Tandon '24), Adam Peterson (CAS '15)
Baton is a blockchain-enabled web platform and collaboration protocol that ensures artists are accurately credited and equitably compensated for their work.
Team: Gabe Warshaw (Tisch '23), Armon Naeini (Tisch '23)
Meet the 3 Yale teams pitching:
Catalace is an oncology software platform that combines conventional AI algorithms with novel precision medicine analytics to make cancer detection patient-centric and accurate.
Dalmatian is tackling the most important Gen-Z skincare problems with innovative medical patch products that make skincare fun and easy.
NuHer is revolutionizing the wellness journey for working women
Meet the Expert Panelists: 
Preeti Adhikary (Yale '21), Venture Partner at Republic
John Elton (Stern '00), Partner at Greycroft
René Paula Molina (Stern '99), Venture Partner at Closed Loop Partners
Charlene Ramos (Yale '13), Research Assistant at Federal Reserve Board
About the NYU Summer Launchpad
NYU Summer Launchpad is a nine-week accelerator for teams of NYU student entrepreneurs that provides $10,000 in grant funding (non-dilutive, zero equity), startup skills bootcamps, 1:1 coaching from NYC entrepreneurs and early stage investors, collaborative workspace for the summer, pro-bono legal incorporation counsel, web hosting credits and other perks to help get the ventures launched. The program is run by the NYU Entrepreneurial Institute.
About the Tsai CITY Summer Fellowship
The Tsai Center for Innovative Thinking at Yale's Summer Fellowship is a multi-week, full-time accelerator to incubate new companies, nonprofits, and initiatives. The fellowship includes $15,000 in grant funding for each team, along with a rigorous sequence of workshops, sprints, mentorship, coaching, and pitch opportunities. This year, 15 student teams were selected to join the cohort.
The NYU Entrepreneurial Institute provides reasonable accommodations to people with disabilities. Requests for accommodations for events and services should be submitted at least two weeks before the date of the accommodation need. Please email  entrepeneur@nyu.edu for assistance.
Organizers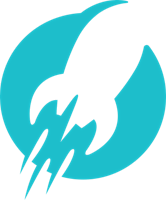 NYU Entrepreneurial Institute
About the Organizers
NYU Entrepreneurial Institute leads a university-wide initiative to accelerate the pace of technology commercialization and the launch of successful startups founded by NYU's 60,000 students, faculty and researchers.
Visited 11 times, 1 Visit today