Event Description
Columbia Venture Community is pleased to invite you to an educational and interactive event on the new venture capital funding pool.
The New York Chapter of Columbia Venture Community is pleased to invite you to an educational and interactive event on the new venture capital funding pool that was created under the Rescue ACT.
The panel will discuss: (1) the impact that the federal SSBCI legislation has already had on venture capital investing under state run programs and (2) the anticipated impact on such state programs to result from the recent 2021 Rescue Act amendments to the SSBCI, with an emphasis on those programs as administered by NY State agencies.
Our expert panelis comprised of the manager of NY State's Innovate NY venture capital program, a managing partner of a venture fund that has participated in the NY State SSBCI funded venture investing program, a portfolio company of that venture fund that benefited from venture investments made with NY State's allocation of SSBCI funding, and a venture lawyer who has participated in the investment of SSBCI program funds.
At this event, we will discuss:
The investment strategy of the Innovate NY program under the original SSBCI legislation
Changes to the original SSBCI program created under the Rescue Act amendments to the SSBCI legislation
Timeline for states to announce programs and thoughts about how to access/apply for funding under new SSBCI programs created under the Rescue Act
How did venture funds, their portfolio companies and other parties access funding under the original SSBCI legislation (providing possible analogies to anticipated funding mechanisms under the SSBCI legislation as amended under the Rescue Act):
How did a fund manager participate in the Innovate NY program under the original SSBCI legislation; and
How could entrepreneurs find out which fund managers were participants in the Innovate NY program that was financed by funding available under the original SSBCI program."
About our Speakers
Peter Rothberg – Reitler Kailas & Rosenblatt LLP
Peter is a Partner at Reitler Kailas & Rosenblatt where he handles a wide variety of corporate matters, including private equity, venture capital, mergers & acquisitions, joint venture and technology commercialization transactions, and generally functions as outside General Counsel for his clients. Peter is also former Chair of the New York State Bar Association Technology and Venture Law Committee, the Lawyer-in-Residence at the New York University Stern School of Business Entrepreneurship Program, and a frequent Guest Lecturer on legal issues related to entrepreneurship at the Columbia University Business School. Peter earned his J.D at Georgetown University Law Center where he was an Editor of Law and Policy in International Business, the International Law Journal of the Georgetown University Law Center.
Brian Model – Topmark Partners
Brian Model is responsible for the overall operations of Topmark Partners, including sourcing, underwriting, and executing the firm's growth equity investments. The team at Topmark Partners has invested together for 20 years and has invested approximately $84 million in 48 growth stage companies. Brian currently serves on the board of directors of Clerio Vision, GTR, Ride Health, itopia, CoachCare, Lumetrics, and Critical Mention (observer). Brian is active in the regional venture investing community, serving as executive committee member and past president of the Upstate Capital Association of New York. Brian earned a B.A. in Economics from Duke University and an MBA, with honors, from Columbia Business School.
Jennifer Tegan – NY Ventures
Jennifer is Managing Director of New York Ventures (a division of Empire State Development) which is a $100 million investment fund allocated towards direct equity investments into promising Series A round start-ups in New York State. Prior to joining Empire State Development Jennifer spent 18 years with Cayuga Venture Fund where she invested in and supported entrepreneurs in technology-based start-ups. Jennifer is also a member of the Board of Directors of Tompkins Financial Corporation and its affiliate bank, Tompkins Trust Company as well as serving the industry on the boards of the National Venture Capital Association and the Upstate Capital Association of New York.
Devin Daly – SpinCar
Devin Daly is an accomplished technology executive and keynote speaker. He is the CEO and Co-Founder of SpinCar, the global leader in digital automotive merchandising technology and shopper intelligence applications. Before founding SpinCar, Devin was focused on helping large fashion and eCommerce brands like Louis Vuitton and Converse leverage interactive merchandising capabilities to optimize their business performance. Devin's experience in working with thousands of vehicle dealerships, auctions, resellers and OEMs across more than 35 countries provides him with unique insight into the challenges and opportunities facing today's vehicle buyers and sellers, and the capabilities needed to drive transformation and success in the industry.
About our Moderator
Christine Lee – Universal Music Group
Christine Lee is the Director of Business Development and Strategy at Universal Music Group (UMG). Prior to UMG, she was at WestRiver Group (WRG) from 2019 to 2021, most recently as a senior investment associate. In this role, Christine screened potential deals for new opportunities, performed due diligence, drafted term sheets, and supported growing existing companies within the WRG portfolio. Prior to WRG, Christine held several positions at the Seattle-based Nordstrom company from 2017 to 2019. While at Nordstrom, she helped manage Nordstrom's capital from both the brick-and-mortar and the online sides. Her primary responsibilities included analyzing new business opportunities from international store openings, mergers and acquisition and forecasting approximately 120 Nordstrom stores and online investment. From 2016 to 2017, Christine was an equity research associate at Credit Suisse in New York, covering department stores and off-price. Primary responsibility included pitching investment ideas to sales and institutional clients, writing research reports on both company and industry levels as well as building and maintaining financial models. Christine has a Bachelor of Science in Operations Research and a minor in Entrepreneurship and Innovation from Columbia University.
About CVC
Columbia Venture Community is a network of more than 6,000+ Columbia alumni interested in all aspects of entrepreneurship and innovation. Founded in 2006, CVC has hosted more than 400 events around the world. Today, CVC hosts multiple global programs, in-person and virtual events, and an online community for members to share resources.
Organizers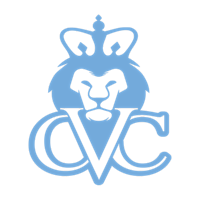 Columbia Venture Community
info@columbiaventurecommunity.com
About the Organizers
Founded in 2006, the Columbia Venture Community (CVC) is a private community of 6,000 Columbia alumni, students, and employees who are interested in all aspects of entrepreneurship. The group welcomes members from any school, sector, or industry function (e.g. entrepreneur, investor, lawyer, designer, etc).  Our mission is to foster entrepreneurship in the Columbia University community by facilitating communication, providing access to resources, and building a vibrant and supportive community. To that end, we have held 450+ events internationally—including pitch events, incubation seminars, speaker panels, private dinners, and more.CVC was awarded the distinction of "Outstanding Shared Interest Group in 2019" by the Columbia Alumni Association.Visit us online to learn more: http://columbia.vc.
Visited 15 times, 1 Visit today