Event Description
Panel Conversation with leading VCs in the NY Tech Ecosystem!
Please join us and a panel of prominent VCs for a discussion on the current fundraising climate, prospects for financing over coming months and recommended strategies for connecting with VCs, pitching and getting funded. The session will include time for the panelists to answer attendee questions.
Panel Leader:
The Panelists:
Event Agenda:
11:30 am – 12:00 pm – Open Networking
12:00 – 1:00 pm – VC Panel Conversation
1:00 – 1:30 pm – Networking
About Our Panel:
Andrea Hippeau, Principal, Lerer Hippeau
Andrea Hippeau is a Principal on our investment team. Prior to joining Lerer Hippeau, she held management and business development roles at portfolio companies The Dodo and Bark & Co. Andrea worked in corporate development while at Advance Publications and managed client relationships for Thomson Reuters. After studying French and business management at Skidmore College, she went on to get her MBA from Columbia Business School.
Simeon Iheagwam, Founder & Managing Director, NOEMIS Ventures
​Simeon Iheagwam is the Founder & Managing Partner of NOEMIS Ventures, an early-stage venture capital fund that invests in and advises founders using disruptive technology in the areas of Fintech, AI/Machine Learning, and Marketplaces to change the world. Simeon invested in 10 companies in his pilot fund and has achieved a TVPI of 3.0x and IRR of 40% in 3 years. Prior to NOEMIS Ventures, Simeon has 10 years of experience as an investment banking/ corporate finance professional for JP Morgan and Wells Fargo. Simeon received his B.S. in Business Management & Finance from Brooklyn College and an MBA from Cornell University, where he was awarded the Roy H. Park Leadership Fellow full academic scholarship.
Erik Nordlander, General Partner, GV
Erik is a General Partner at GV. He has over a decade of technical experience as an engineering leader with expertise in building first-class teams and scaling massive systems. He has interests in developer tools, cloud infrastructure, and machine learning. Before joining GV in 2010, Erik led the development of Google's next-generation display ad serving system. He helped with the acquisition and technical integration of DoubleClick (DCLK) and led a team that built statistical and machine learning models for Google's ad businesses.
Erik studied computer science and engineering at MIT.
Paul Ellis, Managing Partner, Paul Ellis Law Group LLC
As Managing Partner of the 9-lawyer Paul Ellis Law Group, Paul counsels on issues including formation, early-stage financing (friends and family, angel and VC), joint venture and strategic partnering relationships, employment, equity plans, mergers and acquisitions, and, together with his colleagues, protection and licensing of intellectual property. Beyond the internet/mobile/IT industries, he has practiced in industries including telecommunications, healthcare, manufacturing, banking, real estate, consumer products, and entertainment. He has represented companies ranging from startups to multinationals, as well as funds and individual and institutional investors. Paul is a board member of NY Tech Alliance and organizes its events on legal issues for startup through midsize tech companies. He holds a BA from Harvard and a JD from Georgetown.
Organizers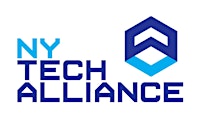 NY Tech Alliance
New York, NY
andy@nytech.org
About the Organizers
The NY Tech Alliance is a not-for-profit industry association and community organization that was recently formed by the merger of the NY Tech Meetup and the New York Technology Council.  Its mission is to represent, inspire, support and help lead the New York technology community and ecosystem to create a better future for all.   NY Tech Alliance currently has over 60,000 members.
Visited 39 times, 1 Visit today