Event Description
The Urban Future Summit is back and in-person!
The Urban Future Summit is the culmination of the Urban Future Prize Competition. This annual competition, hosted by the Urban Future Lab and sponsored by The New York Community Trust and MUFG, seeks to find up-and-coming climatetech startups and to award two $50k non-dilutive prizes. At this year's Summit, we will announce the 2022 finalists and winners, feature a retrospective showcase of a select group of Urban Future Prize winners and finalists from the last six years and highlight our work with Nos Quedamos, a Bronx-based Climate Justice organization.
Join us in-person on October 20, at the Building Energy Exchange in New York City. Mix and mingle with climate innovators, investors, and activists, and learn more about what's new in the climatetech startup ecosystem here in NYC.
With special thanks to The New York Community Trust, and MUFG Union Bank, supported by NYSERDA and NYU Tandon School of Engineering, we hope you will join us at the Urban Future Summit on October 20 to celebrate the vital work of innovating to address climate change.
Agenda
3:00 PM – Opening Remarks by Pat Sapinsley, Managing Director of Cleantech Initiatives at the Urban Future Lab
3:05 PM – Past Competition Participant Showcase. We invite winners and finalists of our past six competitions to present their progress since the competition, plans for the future, and how UFL has helped them along the way.
3:25 PM – Fireside Chat w/ Nos Quedamos. Winner of last year's Future Impact Prize, Nos Quedamos joins us again this year to chat about their work and our collaboration.
4:10 PM – Urban Future Prize Competition. Hear about the eight finalists of the 2022 Urban Future Prize Competition and watch select pitches from this group. The New York Community Trust, sponsor of both the Future Vision and the Future Environments Prize, will announce the winner in both categories.
5:00 PM – Networking. Join competition participants, sponsors, investors, and other industry stakeholders for an hour of mixing and mingling.
Meet our finalists!

InventWood is an innovator of advanced wood materials; our materials have better performance, lower costs, and greater sustainability over commonly used alternatives. We think of ourselves as wood alchemists, as a team of scientists that have discovered ways to alter the chemistry of wood to make it an incredibly powerful and versatile material in ways the world has never seen before!
Olokun Minerals extracts valuable metals and minerals from salty, mineral-rich wastewater streams and creates products that can be used in concrete to build infrastructure, fertilizers for agriculture, and batteries for electronics and vehicles.
Sust Global's technology provides granular insights on physical climate risks and GHG emissions output of global assets. Sust transforms complex climate science with geospatial data and deep-learning techniques into understandable and easy-to-use climate data that can be used in resilience and infrastructure planning, risk management, regulatory reporting, and in building new climate-resilient solutions to problems across the globe.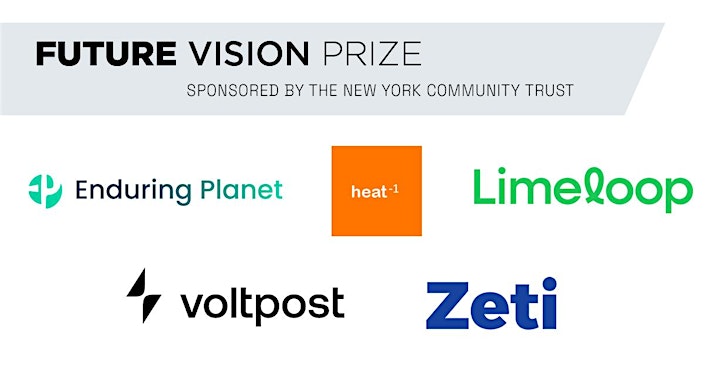 Enduring Planet is the credit platform for a new climate economy. We provide fast, flexible, and inclusive capital to climate startups and SMBs, from inception to IPO.
Heat Inversemakes durable metamaterials that cool passively and increase the efficiency of many systems without any additional energy input, waste heat, or moving parts. With pilots across many markets including transportation, agriculture, power generation / transmission / storage, our mission is to profitably reduce CO2eq emissions by more than a gigaton at full deployment.
LimeLoop's smart shipping platform combines reusable packaging and a simple sensor, creating a lens into the e-commerce experience from point of order to return. This provides retailers with a powerful platform to effectively understand and communicate with their customers; while providing the insights necessary to inform ESG and supply chain decisions.
Voltpost decarbonizes mobility and democratizes charging access by retrofitting lampposts into smart electric vehicle charging stations. This technology reduces the cost, timing, and footprint of charging station installation and provides communities with a scalable, equitable solution.
Zeti is a fintech startup solving the cost bottleneck of ZEV adoption by using a new pay-per-mile financing model to bring a flexible and transparent alternative to traditional automotive leasing. Zeti partners with financiers from a broad range of institutional investment funds and deploys their capital into any fleet seeking to purchase ZEVs, creating clean vehicle projects that are billed and managed through our digital platform ZERO.
Meet our Jurors
Judges for the Future Environments and Future Vision Prizes
With the generous support of
NYSERDA (New York State Energy Research and Development Authority) offers objective information and analysis, innovative programs, technical expertise, and support to help New Yorkers increase energy efficiency, save money, use renewable energy, and reduce reliance on fossil fuels.
and NYU Tandon School of Engineering, which seeks to build a brighter future for New Yorkers and promote innovation in Brooklyn
Proudly Sponsored by
The New York Community Trust (NYCT), the sponsor of the Future Environments and Future Vision Prizes, is a public charity and grant-making foundation committed to improving the lives of residents of New York City and its suburbs.
MUFG (Mitsubishi UFJ Financial Group), the sponsor of the Future Impact Prize, is one of the world's leading financial groups. Headquartered in Tokyo and with over 360 years of history, MUFG has a global network with over 2,700 locations in more than 50 countries.

Organizers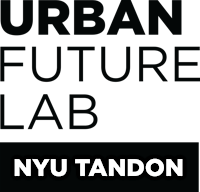 Urban Future Lab at NYU Tandon
About the Organizers
The Urban Future Lab (UFL) at the NYU Tandon School of Engineering is New York City's premier innovation hub for smart cities, the smart grid, and clean energy. The UFL is home to programs focused on policy, education, and market solutions for the green economy. ACRE, the UFL's flagship program, is a business incubator that supports the growth of high-impact early-stage venture companies addressing climate change. ACRE incubator companies receive 24/7 access to desk space and conference rooms at an office in Downtown Brooklyn, in addition to professional business advisory and support services (legal, accounting, design) and introductions to ACRE's network of market partners, investors, mentors, and startup resources. The UFL is supported by NYSERDA, Empire State Development Corporation, New York Power Authority, Toyota, Shell, Daikin, Wells Fargo, and Orrick. More at ufl.nyc.
Visited 20 times, 1 Visit today