Event Description
Welcome to the online Unicorn Battle North America – part of the World Largest Startup Pitch Contest.
Welcome to the online Unicorn Battle in North America – part of the World Largest Startup Pitch Contest where famous international VCs and Business Angels meet extraordinary startups from all over the world!
The winner will be presenting the region at the Unicorn Cup Finals Q2.
All our participants will have direct networking with the global investor's community from all over the world during the event.
Our venture fund invests in the most prominent startups from all over the globe and involves other VCs and Business Angels to join the deal.
Don't miss the opportunity to join the winners and showcase your startup to the global investment community!
As our statistics show: $345+ mln was received in funding by our WINNERS.
The event is widely broadcasted throughout the whole world via social media channels and our partner's network. The audience of 125K people from 67 countries is watching us!
Our VC and Angels' community of 1000+ professionals people are eagerly waiting for you pitching LIVE!
Pitching at the Unicorn Battle is absolutely FREE and is a great opportunity for you to:
– Meet personally famous venture funds, business angels, and private investors;
– Acquire practical advice from experienced VC professionals;
– Expand your network and show yourself to the world;
– Present your startup to the investment community.
To APPLY – register your Startup at the event website, then our team will contact you with feedback upon your request one week before the event.
Please notice, only 10 startups will be selected for pitching live!
* The deadline for applications is June 2, 2022.
Guideline – https://bit.ly/3cKYzPD
To join us as a GUEST, please, buy ticket at Eventbrite page.
Date and time: June 9, 2022, 9:00 am EST (New York time)
For inquiries, please, contact ya@startup.network
Organizers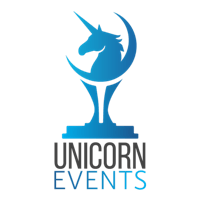 Startup.Network
info@startup.network
About the Organizers
  Unicorn.Events – is the largest global pitch competition for exponential startups that have the potential to become Unicorns.Startups pitch LIVE to top-VCs, Corp and famous business angels that comprise a Jury that evaluates an investment potential of each startup and give their feedback and advice. Startups directly interact with all the investors during the event!We make our investors happy! More than USD 345m were fundraised by the startups that showcased themselves at our events. Participation is absolutely free. Apply to the relevant event depending on your geographical location and your solution There are 3 types of events:Unicorn Pitches – online and offline pitch events we do together with our official partners for local startups and local investors. Winners of Unicorn Pitches pitch at Unicorn Battles without prior screening.Unicorn Battles – online pitch events for international startups form a certain continent (or group of countries) where VCs, Corporations and business angels that invest in this geography evaluate investment potential of startups. Winners pitch at Unicorn CUP.Unicorn CUP – World Finals – gala-pitch event of each season. To participate you have to win the Unicorn Battle. Only TOP VCs and famous investors participate as Judges.You can see all our previous events at our YouTube channelSubscribe not to miss out any future Unicorn!!!
Visited 256 times, 1 Visit today