Event Description
Online Workshop hosted by UNCW CCDE – AWS 101 and Amazon Careers
AWS 101 and Amazon Careers
Mr. Rana will talk about the following topics during his presentation:
1. What is Cloud and what does Amazon Cloud offer?
2. Why Cloud?
3. Planning your High Technology Career in Cloud
4. How to prepare for a job at Amazon?
Sachin Rana has been at the heart of the technology revolution driven by the rise of Cloud and helping some of the world leading technology companies to successfully adopt cloud. With over 18 years of IT and technology background that includes working for the last 6 years at Amazon Web Services. Sachin has been helping some of the biggest companies in the world to undertake technology transformations through cloud adoption and innovation in the field of Finance, Social Media, Banking, Media and Entertainment space. Sachin enjoys dealing with complex, ambiguous business technology problems and spearheading cloud adoption initiatives and strategies for AWS Cloud and its customers. As a volunteer, Sachin has been working to empower Women in Technology initiative and mentoring/advising young women in colleges to prepare for their career and life in the High Tech industry. Sachin enjoys mentoring New Hires and experienced career professionals at Amazon to advance their career in technology. Sachin holds a Bachelor's degree in Computer Science from GGSIP University, New Delhi, India. Along with being yellow belt Six Sigma and AWS Associate Solution Architect certification.
Organizers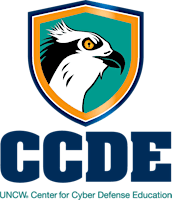 About the Organizers
The University of North Carolina Wilmington, the state's coastal university, is dedicated to the integration of teaching and mentoring with research and service. Our commitment to student engagement, creative inquiry, critical thinking, thoughtful expression and responsible citizenship is expressed in our baccalaureate and master's programs, as well as doctoral programs in areas of expertise that serve state needs. Our culture reflects our values of diversity and globalization, ethics and integrity, and excellence and innovation.
Visited 7 times, 1 Visit today