Event Description
U.S. Book Show is a 4-day online gathering of the publishing industry that tackles important topics and builds buzz around Fall '22 books
The U.S. Book Show: Connecting the Community. Building Buzz Around Books
Virtual Conference
May 23-26, 2022
Join Publishers Weekly for the second U.S. Book Show (#USBookShow), the biggest online gathering of the publishing industry this year. Conceived and formed by Publishers Weekly in 2021, the U.S. Book show serves the global bookselling and book publishing industry.
Attendees will enjoy a wide array of book and author panels, exciting keynote speakers and programming geared to publishing professionals, booksellers and librarians. This year, the U.S. Book Show welcomes international publishers to the exhibit halls for even more discovery
Librarians, booksellers and media attend for free!
Tickets are all-inclusive!
Robust exhibit halls will allow attendees to access to galleys, giveaways, chapter excerpts, catalogs, author and publisher video content and so much more!
Reserve your spot now!
PW Editorial Programming
Editors' Picks panels feature Fall 2022 books, chosen and highlighted by Publishers Weekly's editors in selected categories: fiction, mysteries/thrillers, biography/memoir, current events, children's picture books, middle grade, young adult and comics and graphic novels.
These panels will give attendees an up-close look at the "story behind the story."
Only books published between August and December 2022 are eligible for consideration in the below categories. Click here for more information on submissions.
U.S. Book Show highlights:
• Editor's Picks panels will shine a light on great titles due out this fall.
• Special programming for librarians will put forth thought-provoking discussions about the challenges and opportunities facing libraries now.
• Keynote authors and thought leaders will entertain and tackle important topics.
• PW's "Galleys-to-Grab" hall will boast hundreds of forthcoming titles.
• Multiple exhibit halls will allow for one-on-one interaction between attendees and exhibitors where catalogs and chapters can be gotten as well as galleys, contests, prizes, chats with authors and reps and so much more!
• The coveted PW Bookseller of the Year and the Sales Representative of the Year will be announced in a special online celebration.
Connecting the World of Publishing
The U.S. Book Show unifies the bookselling, library and book publishing community to keep our shared industry connected. The U.S. Book Show aims to get the word out about books and content, putting valuable information in front of the buying and reading public about forthcoming fall titles while serving up one-to-one connections with booksellers, librarians, book media and influencers.
Special pricingavailable to independent publishers and nonprofits.
If you are an indie publisher or nonprofit organization, contact Cevin Bryerman: cbryerman@publishersweekly.com.
Interested in sending a group? We can help! Group rates are available. Contact Cevin Bryerman: cbryerman@publishersweekly.com
Who Should Attend?
Publishers, publishing company staff, librarians, booksellers, literary agents, film agents, library vendors, information-content and technology companies, printers, book wholesalers and distributors, sales representatives, special sales and corporate (non-bookstore) book buyers, IT and software vendors, education technology companies, journalists and producers, social media influencers, book reviewers, book bloggers, book designers, book publicists, book editors, book translators, book packagers, book marketing consultants, book publishing consultants, professional publishing program students, MILS library students.
Claim your early bird ticket today!
Exhibitors, contact Cevin Bryerman, cbryerman@publishersweekly.com
Members of the media, contact Christi Cassidy at ccassidy@publishersweekly.com.
Got questions?
Contact eventsupport@publishersweekly.com
By registering for this conference, you are agreeing to Publishers Weekly's Terms & Conditions, Privacy Policy, and Anti-Harassment Policy and agreeing that Publishers Weekly may share your contact information with the sponsors of this event.
Organizers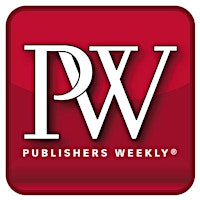 About the Organizers
About PWxyz LLC PWxyz LLC is a digital media assets company based in New York and the parent company of Publishers Weekly, its signature brand. Publishers Weekly is the international news platform of the book publishing industry. Founded in 1872 and published weekly since then, the magazine boasts 1.23 million social media followers; publishes 10 e-newsletters, BookLife (a semimonthly supplement), two blogs, a mobile edition, digital editions, apps and podcasts; and features a thriving website that reaches 14 million unique visitors annually.
Visited 37 times, 1 Visit today