Event Description
Sharpen your awareness of social engineering techniques, and learn how to protect yourself and your systems.
When most people hear about a hacked company in the news, they usually assume that it was some type of technical failing that led to this exploit. More often than not, this assumption is wrong, since the attacker targeted the most vulnerable and often-overlooked security measure: the people.
In this virtual Tech Talk, you'll learn how to prevent this and protect yourself online, because no matter how strong your security may be, humans will be the primary attacking point.
What You'll Learn
Social engineering techniques and how to protect yourself from them
How attackers actually gain access to systems
How to protect yourself online, and by extension, your systems
How to Join
This Tech Talk is free and open to everyone. Register on this page to receive a link to join this event online.
About the Presenter
Mason Egger (@masonegger) is currently a Developer Advocate at DigitalOcean, specializing in cloud infrastructure, distributed systems, and Python. Prior to his work at DigitalOcean, he was an SRE (Site Reliability Engineer), helping build and maintain a highly available hybrid multi-cloud PaaS. He is an avid programmer, speaker, educator, and writer/blogger. He is a maintainer of the DigitalOcean Terraform provider and contributes to random open source projects here and there. In his spare time, he enjoys reading, camping, kayaking, and exploring new places.
About DigitalOcean
This virtual Tech Talk is brought to you by DigitalOcean. The DigitalOcean Developer Cloud™ simplifies modern app creation for new generations of developers working independently, at tech startups, and within small-to-medium sized businesses around the world.
Organizers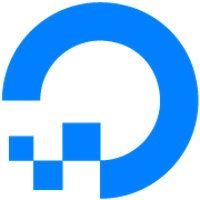 About the Organizers
DigitalOcean is the world's fastest growing cloud computing platform built for developers. Our mission is simple: we're passionate about making complex infrastructure simple and delighting our customers with a seamless experience that brings them joy. New users can easily deploy a blazing fast cloud server with an intuitive control panel interface, or on a larger scale with the company's straightforward API.
Visited 21 times, 1 Visit today