Event Description
Join us for a fun and inclusive workshop on ways to identify the mental roadblocks that keep us from achieving our goals and re-write them.
You have your 2022 goals. Now what? In this fun and inspiring workshop, we challenge the stories we tell ourselves around why we often struggle with meeting personal or professional goals.
We look at common mind traps and use guided deep-thinking and creativity to re-imagine and re-write our narratives, creating a clear plan for how we'll reach our most important 2022 goals. Cozy up with a cuppa for an hour(ish) time of motivation, connection, and you-time.
Key Takeaways
Walk away with a sharper awareness of:
The stories you tell yourself on why you struggle with goal-realization
The tips and practices you can use to move through resistance
Your vision to help you achieve all of your 2022 goals
About Together Digital:
We are national hybrid collective of women in digital who choose to share our power in the form of knowledge, connections, and insights.
Members enjoy:
Free and discounted virtual and in-person events.
An amazing online community of supportive and knowledgeable women
Dedicated Peer Groups to help you grow, professionally
Authentic and empowering conversations and relationships with women in the digital industry
Learn more about membership now. >>
Meet the Facilitator:
Kelly Thomas is a content strategist, educator, and award-winning writer. Her mission is to help women connect more deeply with their most authentic selves through inclusive and inviting, joy-fueled experiences that empower them to access their truth and sit in genuine connection with other kick ass women. She has over a decade of experience facilitating and leading writing workshops for women and creative writers.
As a content strategist, Kelly works with mission-driven companies, from solopreneurs to Fortune 500 companies, leading the development and creation of well-researched, fun, and engaging content experiences, including dynamic pitch decks, e-learning journeys, and more.
Organizers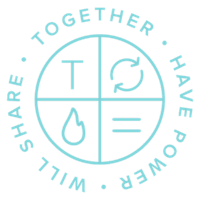 About the Organizers
Together, we inspire and empower one another through our sharing of knowledge. Our members report they feel more confident and more equipped to elevate their career at a faster pace. We are the network where women help women succeed in digital - and life.
Visited 6 times, 1 Visit today