Event Description
In the middle of a career and workplace reset, you will need to quickly adapt or risk disappearing, learn how career agility can help.
ABOUT TOGETHER DIGITAL
We are a collective of influential women in digital –who choose to share their knowledge, power, and purpose by coming together to make meaningful connections and deeper conversations happen.
We are a safe space to speak about and seek out the changes we want to see in ourselves – and the world.
ABOUT THE LOUNGE
Looking for more purpose, fulfillment, and professional and personal development?
End your week with Together Digital's Chief Empowerment Officer, Amy Vaughan as she hosts authentic conversations with women in digital who wish to see change or be the change within their industry.
Register now and reserve your seat.
THIS WEEK'S TOPIC:
Agility describes more than flexing with rapid change. In the middle of a career and workplace reset, you will need to quickly adapt or risk disappearing. How will you bridge the great divide between survival and thrive mode in your career to design a positive future?
To bring your future to the present and to stay relevant:
Disrupt your model by challenging your assumptions.
Notice the trends and signals.
Take action (after deciding how trends and signals affect you.
Marti Konstant is a workplace futurist and the best-selling author of "Activate Your Agile Career." She has an MBA from the University of Chicago Booth School of Business and is a former technology executive that has worked in Silicon Valley.
As a Top Career Influencer, she has been featured in media outlets such as NBC Chicago, Forbes, and The Muse, and has worked in companies like Samsung, Dow Jones and Apple.
Marti is an expert in applying agile principles to workforce development.JOIN OUR COMMUNITY & GET:
Your first month for the price of a cup of coffee ☕️ (just $2.79)
Access to our 24/7 online community
Enriching virtual & in-person events nationwide
Access to Member-Exclusive Ask & Give Circles
Solutions & support via our Asks & Gives Exchange
Lasting, lifelong friendships and connections

Organizers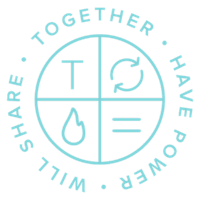 About the Organizers
Together, we inspire and empower one another through our sharing of knowledge. Our members report they feel more confident and more equipped to elevate their career at a faster pace. We are the network where women help women succeed in digital - and life.
Visited 15 times, 1 Visit today