Event Description
Join globalFEST for a kick-off event to celebrate our 20th Festival and our third edition of "Tiny Desk meets globalFEST!"
Tiny Desk meets globalFEST will be January 24-26 @ 8:00pm ET. 9 bands from around the world will be sharing new, exclusive performances as part of our 20th festival!
You can RSVP to those three nights HERE.
Before the premieres, we want to raise a glass and celebrate with you, highlight the artists performing at this year's event, and thank the many donors and supporters who help make globalFEST possible.
Join us at 7:00 each night for an hour before we all jump onto the YouTube chat!
January 24 – Celebrate 20 years of globalFEST from curators, members, and friends. Share your favorite globalFEST memories!
January 25 – It's the globalFEST Awards Ceremony, honoring this year's winners.
January 26 – Close out the 3rd Tiny Desk Meets globalFEST with the team in style!
Join the globalFEST team, donors, artists, and more…
Organizers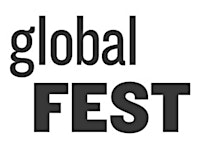 About the Organizers
globalFEST (gF) is the most dynamic world music platform in N. America. Every Jan. we bring some of the world's most interesting artists to stages in NYC and introduce them to the music community. gF serves as a springboard that puts diverse voices on stages across the U.S. gF is committed to keeping the borders of music fluid in the face of rising xenophobia.
Visited 4 times, 1 Visit today