Event Description
The New York History of Science Lecture series considers conflicting land interests during site selection for interferometers.
As astrophysics experiments become increasingly precise, where they are sited is of greater importance to ensuring the sensitivities of the instruments. This talk focuses on LIGO's over one decade endeavor from 1981 to 1994 to find locations for its two twin laser interferometers that would provide the ability to detect faint gravitational waves produced from cataclysmic events in our universe such as the collision of two black holes. Tiffany Nichols will focus on approaches used by LIGO physicists to locate and investigate candidate locations and negotiate existing land uses present on the sites that were in conflict with the specifications of their experiment through a process Tiffany Nichols calls "finding stillness."
Event Speaker
Tiffany Nichols, Presidential Postdoctoral Research Fellow at Princeton University
Event Information
This event is free and open to the public, RSVP to receive Zoom link. Please contact scienceandsociety@columbia.edu with any questions.
This event is part of the New York History of Science Lecture Series.
Sponsoring Organizations:
The University Seminars at Columbia University
Columbia University in the City of New York
NYU Gallatin School of Individualized Study
The Graduate Center, City University of New York
The New York Academy of Medicine
The New York Academy of Sciences
The Center for Science and Society makes every reasonable effort to accommodate individuals with disabilities. If you require disability accommodations to attend a Center for Science and Society event, please contact us at scienceandsociety@columbia.edu or (212) 854-0666 at least 10 days in advance of the event. For more information, please visit the campus accessibility webpage.
Organizers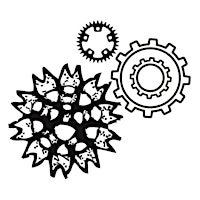 The Center for Science and Society
About the Organizers
The Center for Science and Society at Columbia University brings together a wide variety of scholars and practitioners in the human, social, and natural sciences from around Columbia's campus and the New York City metropolitan area to support interdisciplinary research, teaching, and outreach about the roles of science, technology, medicine, and public health in past and present societies. The Center also works to enhance public understanding of science in relation to pressing social concerns.  If you are interested in attending a Center event, please sign up for our weekly newsletter . 
Visited 9 times, 1 Visit today