Event Description
Uniting Thinkers50 and the MIT Initiative on the Digital Economy.
What's top of mind for the digital economy's thought leaders? Join the Thinkers50@MIT IDE live virtual event to learn about the latest digital economy research—and how it can help your business thrive and leap ahead of the competition.
As you know, the digital economy changes fast. At the Thinkers50@MIT IDE event, you'll catch up on the latest academic research on misinformation and fake news, hybrid work and remote leadership, human-first AI, and solving the job search/matching dilemma.
Join this live event, and you'll also learn how you can apply these research findings to your day-to-day management. Leaders from Thinkers50, the MIT Initiative on the Digital Economy (IDE), and industry will discuss the latest trends and findings that have direct impacts on hiring and retention, the automation of work, strategic use of AI, and optimizing online platforms and social media.
Join this live virtual event on February 23, 2023.
Organizers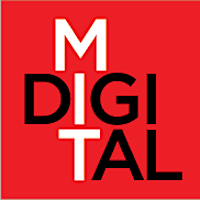 MIT Initiative on the Digital Economy
Visited 3 times, 1 Visit today