Event Description
Are you ready for Web3? The skills and experience that freelancers and brands need in 2023
A gift for each attendee – free NFT for Web3 newbies! Grab it🎁
You will receive an NFT after the webinar on September 27th at about 2 pm ET.
Join us on September 27th at 12 pm ET for a live webinar where you'll hear directly from the Exdigitus agency about the booming success of Web3 and learn how you can get in on the gains.
During only 40 minutes, you can expect to:
What is Web3 really, and why does it matter? (hint: it's not just crypto)
How do you or your company go from Web2 to Web3?
What new things can you do, and why should you care?
How much does it cost to create your NFT? (you will be pleasantly surprised)
How can a business or freelancer raise their rate by 2x-3x in a few days?
We'll have a live Q&A at the end to get your questions answered.
Hurry up. Seats are limited.
See you there!
Organizers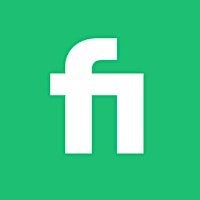 About the Organizers
Fiverr's mission is to change how the world works together. The Fiverr platform connects businesses of all sizes with freelancers offering digital services in more than 300 categories, across 8 verticals including graphic design, digital marketing, programming, video and animation.   The Fiverr Community Program  brings our online community offline to provide resources, education, and networking events to people who make Fiverr the world's best marketplace for freelance digital services.   The Fiverr Community Program makes it easy for you to connect with motivated, passionate people just like you. Want to become a Community Leader? Apply here:  http://getinvolved.fiverr.com/
Visited 6 times, 1 Visit today