Event Description
An important conversation on the future of Journalism, hosted by CJR and Columbia's Lipman Center for Journalism and Civil and Human Rights
A battle is underway for the future of journalism and how it's practiced. The traditional, both-sides, neutral-toned model of reporting and objectivity, seen as a bulwark against a decline in media trust, is often pitted against a more muscular, outspoken journalism in response to a nation, and a profession, under siege.  Newsrooms are divided as never before, often along generational and demographic lines, two camps hardened by the social-media echo chamber.  Is it possible for the two sides to come together? To find a way to co-exist? To redefine what qualifies as great journalism?
This event will be live-streamed. A link will be provided before the event begins.
———
RSVP is required. At this event, proof of COVID vaccination is required and masks are encouraged.
———
Introduction: Jelani Cobb, dean, Columbia Graduate School of Journalism
Moderator: Kyle Pope, editor and publisher, Columbia Journalism Review
Participants to include:
Masha Gessen, staff writer, The New Yorker
David Greenberg, professor of history and of journalism and media studies, Rutgers University
Wesley Lowery, Pulitzer Prize winning journalist who led the Washington Post team behind "Fatal Force," an unprecedented analysis of fatal police shootings
Andie Tucher, H. Gordon Garbedian professor of journalism, Columbia Graduate School of Journalism
Lewis Raven Wallace, co-director of Press On, and the author of The View from Somewhere: Undoing the Myth of Journalistic Objectivity
Organizers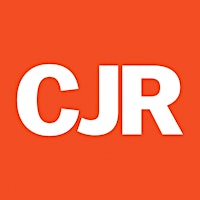 Columbia Journalism Review
About the Organizers
At Columbia Journalism Review, we monitor the press in all its forms to ensure that journalists — at a time when their work has never been more vital — are at their best. With rigorous analysis, informed opinion, and important historical perspective, we call attention to our industry's shortcomings and strengths and help ensure that the standards of honest and responsible journalism remain at the forefront of our profession.
Visited 37 times, 1 Visit today