Event Description
Agriculture moves indoors! Join us to learn about Controlled Environment Agriculture (CEA).
Agriculture moves indoors! Join us to learn about Controlled Environment Agriculture (CEA), indoor farming operations at scale, from genetics to post harvest, to the complexity and intensity of the technology used to produce hundreds of different delicious and nutritious crops in controlled environments.
Key benefits of indoor farming include shorten supply chain, delivering as fresh a product as possible to customers, eliminates many of the food safety risk factors associated with field-grown produce, reduces water usage, better energy efficiencies, production uses fewer resources within a smaller footprint, reduces, reduces waste, reduces depreciation of flavor content, and produces local/hyper-local food, year round. The high demand for locally grown food is not just a short-term trend but the future of food. Part of this demand is a result of consumers being more aware of the origins of their food. Fresher and nutritious produce continues to top the list of consumer demands.
Our distinguished panelists will discuss the science and technology of large-scale indoor farming with a special focus on agricultural technology's viability and impact:
How economically viable are indoor farming agricultural business operations?
What sort of partnerships are needed to improve the technology?
What are the prospects for this type of agriculture for different crop types, and how could it impact society in the future?
Moderator
Anabelle Broadbent | President and Chief Science Officer, Fusion Farms (Puerto Rico)
Panelists
Jessica Fong | CEO and Founder, Common Farms (Hong Kong)
Omar Al Jundi | Founder and CEO, Badia Farms (Dubai)
Stacy Kimmel | Vice President, R&D, AeroFarms (Newark, NJ)
Kendell Lang | CEO, Fusion Farms (Puerto Rico)
About the Series
The Joseph Priestley Society (JPS) promotes a deeper understanding of science, technology, and industry, with an emphasis on innovation and entrepreneurship. Speakers are leaders from a wide variety of large and small chemical companies and the financial, consulting, and academic communities.
For more information about this event, please contact jps@sciencehistory.org.
Photo: "General Electric Company Chemical Department Ten Note." Pittsfield, Massachusetts: General Electric Company, circa 1950. Robert J. Bauman collection. Science History Institute.
Organizers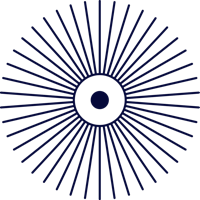 Science History Institute
About the Organizers
The Science History Institute collects and shares the stories of innovators and of scientific discoveries that shape our lives.
Visited 33 times, 1 Visit today