Event Description
Join Essteem and Girl Develop It for our next Equalithon (hacking for equality) as we hack for gender equality.
"The COVID-19 crisis could set women back half a decade"- McKinsey Women at Work Report.
We can accelerate things, together. Hack for gender equality and create real-world solutions for more sustainable and equitable workplaces for women.
Network and meet other women in tech while you hack for impact! Let's work together to create a better future for women and girls.
We will explore ideas for working mothers, the intersection of politics, policy, and tech, pay equity, and career stability for women.
We can influence change in how employers support women, particularly women of color in the workplace.
Our hackathon kicks-off with ice breakers, networking, and a panel discussion with experts:
Katie Franco- Executive Director of Girl Develop It
Leslie Forde, Founder of Mom's Hierarchy of Needs
Kandice Harris, JD- Midwestern Regional Director of Run for Something
Join us and addressing the gender parity in the personal and professional lives of women.
Organizers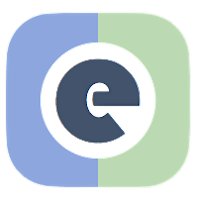 About the Organizers
We're hacking for equality! Join us for our next social impact hackathon. Find out more at Equalithon.io
Visited 80 times, 2 Visits today