Event Description
Please join us for a day of virtual learning, sharing and connecting around the issues of Trauma, Healing and Equity:
We are honored to be hosting Dr. Wizdom Powell, renowned researcher, practitioner, and strong advocate of mentoring as our keynote speaker.
This event is open to all and will be especially useful to those working with young people in any capacity, including mentors, teachers, social workers, youth-serving organizations, and more.
Keynote Speech
10:00 AM – 12:30 PM
Advancing a Mentoring Agenda for Radical Healing
Dr. Powell will discuss emerging challenges and opportunities for mentoring youth in the midst of COVID-19 and racial unrest and the power of radical healing. Dr. Powell will bring her expertise and focus on working with Black, Indigenous, and People of Color (BIPOC) and research on trauma in the community of young people.
Youth Response: Dr. Powell in Dialogue
Dr. Powell will include the ideas, the experience, and the voice of young people through interactive dialogue with young people from across the state following her keynote address.
SESSION ONE
1:00 PM – 2:30 PM
Workshop 1-A
Combating White Saviorism in Mentors and Mentoring Programs
We will explore what white saviorism looks like in mentoring relationships and programs as well as the harmful impact it has on youth. Participants will develop the ability to recognize white saviorism in mentoring relationships and programs, explore concrete strategies to combat its harmful effects, be motivated to take action to dismantle white saviorism, and develop a strengths-based approach to their mentoring relationships and programs that center youth of color.
Workshop 1-B
Relationship-Building: The Foundation for Remote Learning
Even as school closures led to losses in learning time, many students faced an even bigger challenge: losing access to essential relationships. Looking ahead, educators and other partners must focus on creating learning environments where students and adults build authentic relationships, develop positive identities, and grow their sense of agency. Participants will understand the need to center remote learning on relationships, based on the research base as well as student, family, and teacher experiences. They will also identify practices for building communities focused on wellbeing, connection and belonging during a time of distance or hybrid learning. Lastly, they should prepare educators and partners to harness the power of listening, communication, and co-learning to build positive relationships with colleagues and students.
Workshop 1-C
Mentoring Innovation in Times of Crisis: Serving Youth with Disabilities
Youth and young adults with disabilities can experience a higher rate of trauma than their peers without disabilities. During times of crisis, we must be especially mindful of this as isolation expands, stress increases, and relationships can be strained. This webinar will explore how to be supportive and innovative during times of crisis, and provide examples of how to support matches and increase positive outcomes. Participants will understand how disability and trauma intersect, and how this can be exacerbated during a crisis, increase knowledge of ways that mentoring programs can innovate during times of crisis to support matches and explore possible innovations within attendees' programs.
Workshop 1-D
Leveraging Social Emotional Learning (SEL) for Anti-Racist Work
This workshop will explore and discuss the ways in which Social Emotional Learning has been employed for to reinforce systemic racism, and identify what has been some of the obstacles to leveraging these process for anti-racist work. Through interactive activities, conversations and self reflection, participants will walk away with tools, tips and strategies to begin to enact anti-racist SEL work with the young people they work and within the settings they meet. Participants will understand the ways in which SEL has been employed to reinforce systemic racism. They will be able to identify obstacle in leveraging SEL as a strategy for anti-racist work Lastly, they will be able to identify strategies and tools to enact anti-racist work with young people.
SESSION TWO
3:00 PM – 4:30 PM
Workshop 2-A
What is Equitable Community Engagement?
In this workshop we will explore what it means to connect and see families for who they are and what they have to offer. We will define and outline an equitable community engagement approach to partnerships and explore the benefits of using this approach to support our youth. You will learn the meaning of equitable community engagement. Participants will be able to see the link between family/caregiver outreach and success and will also be able to name three steps to inclusive family/caregiver outreach.
Workshop 2-B
Preparing Ourselves to be Fully Present: Creating the Space for Young People to Heal
Minister Myra Kinds will facilitate an interactive workshop providing the space to reflect and explore strategies to deepen our awareness of the lives of young people and the importance of sacred listening that will promote connection and healing as we, adults, join young people on their journey with full intention. Participants will fill their tool kit to create safe space and meaningful work from the heart. Participants will have the opportunity to reflect on their journey to adulthood and will also learn the skill of sacred listening. Participants will develop skills to journey along with young people.
Workshop 2-C
How Do We Respond? An Epidemic of Violence within a Pandemic of Covid within the Deep Roots of Institutionalized Racism: Building Skills to Serve Youth Authentically
As more young people have been isolated from their social and familial support during this quarantine, rates of gender and family based violence have been rising. Through this workshop Ms. Woldeguiorguis will review the intersection and implications of COVID-19, violence and racism and the effects on young people. Using scenarios and TV clips as a starting place, she will create a space for participants to strategize how best to meet the needs of youth in this new context and have youth voice as part of the plan.
Workshop 2-D
Meeting the Cultural and Relational Needs of System-Involved Young People and Youth with Marginalized Identities
This workshop will explore the needs of young people who are system-involved and the ways mentoring organizations can provide culturally-responsive supports during these turbulent times. We will focus on building skills specific to supporting BIPOC, LGBTQ+ youth who have experienced foster care, homelessness and other systems of care. Participants will identify the population-specific risks and challenges of this time for system-involved and marginalized young people. They will build skills to proactively talk with and provide resources for young people and mentors related to topics related to identity and experience (including race, racial equity, LGBTQ+ identity, system-involvement, class, etc.). They will also explore how mentors and staff can utilize trauma informed approaches to connecting with and supporting young people.
Organizers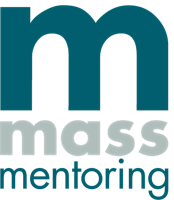 Mass Mentoring Partnership
About the Organizers
Mass Mentoring Partnership (MMP) is committed to ensuring that every young person in the state has access to quality mentoring relationships, regardless of who they are or where they live. MMP is a statewide capacity-building organization that partners with corporate, public and philanthropic entities to drive critical resources to a network of more than 370 mentoring and youth-serving organizations, representing more than 50,000 young people from Boston to Pittsfield.
Visited 41 times, 1 Visit today