Event Description
We will focus on some challenges faced by startup founders; our workshop will guide you through a journey of how to overcome them.
We intimately understand the challenges new founders, aspiring unicorns, and established leaders face and work closely to realize their passion and purpose.
The 1-hour session will be around, "17 Questions that Investors Want Answered Before They Will Invest in Your Startup and How to Build a Great Startup Team", by Max Shapiro, CEO & Founder, PeopleConnect Staffing.
Learnings from the workshop:
Why it is important to put themselves in investors' shoes?
What needs to be included in a pitch to investors?
How to build a great team and the tools to guide them in that process?
Why you should hire people smarter than you and why "hire slow and fire fast?
About Max Shapiro
Max Shapiro, a prominent tech industry serial entrepreneur, founded PitchForce in 2012. Max is also the founder and CEO of PeopleConnect, a 20-year-old executive search firm that helps early-stage high-tech companies find the talent they need to succeed. PeopleConnect has the most unique recruiting model in the technology startup and early-stage world!
It's called Employees Without Paychecks. PitchForce winners can take advantage of the Employees Without Paychecks process to find and hire top management and technology talent who are willing to work for stock options only, for the first three months of employment. PeopleConnect recruits top talent in the technology, biotech, clean tech, apps, services, medical devices, and consumer products sectors.
To know more: www.kiwitech.com/startup-workshop
Organizers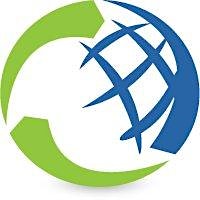 About the Organizers
As a leading startup ecosystem, KiwiTech not only provides information technology services for startups but also supports them with fundraising, mentoring and go-to-market strategy. Our ecosystem is currently home to 400+ portfolio startups and 2000+ i...
Visited 2 times, 2 Visits today