Event Description
The Digital Media Open East is happening during The Brand Safety Summit – New York
5.19.21
This event is INVITE Only for the Sponsors and their Guests of the Summit.
BTW – Welcome to Spring!
The Digital Media Open is back and it could not come too soon.
Thank you to our SUMMIT PARTNERS who are HOSTING YOU

Event Details:
Arrival and Registration: 11:00 AM
Boxed Lunches on the Carts: 11:30 AM
SHOTGUN START: 12:30 PM
Cocktails and Bites: 5:00 PM
This is event will be fully mainly outdoors with a few limited indoor opportunities, like restrooms, cocktails and lockers available. All outdoor activities will be conducted in a socially distant way.
As expected if you are showing any signs of illness please let us know and stay home (sadly)
Organizers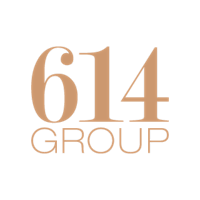 About the Organizers
The 614 Group is a results-driven digital advertising infrastructure consultancy, providing strategic and tactical services to our clients. With unparalleled experience, a global network and talent, the firm generates the ideal blend of visionary and executable support services which can be completely customized to each client's capabilities and goals. Through our original content, live events, and research, we empower the industry-at-large with cutting-edge education and resources. Based in the U.S., the firm is comprised of 40 consultants across three top global markets.The Brand Safety Summit Series, produced by The 614 Group in partnership with the major agency holding companies, brings together media, marketing, and technology professionals who are passionate about making digital advertising the safest and most trusted medium for brands and consumers.This burgeoning community of executives convenes at the Brand Safety Summit Series annually--in Singapore, London, and New York--to share their unique viewpoints, learn from their peers, and advance the most important issues around brand safety.The largest media buyers in the world shape the agenda at the Brand Safety Summits with their insights, best practices, and unparalleled influence.Each event serves as a platform for discussions on the implications of brand safety in local markets that then ladder up to the concerns and solutions of the global community that the Series draws together.Brand Safety Summit Series Privacy Policy
Visited 34 times, 2 Visits today