Event Description
Teachers will learn how to perform bioinformatic analysis of their own DNA sequences to explore theories about how modern humans evolved.
Human Mitochondrial Sequencing
Comparison of the control region within the human mitochondrial genome reveals that people have distinct patterns of single nucleotide polymorphisms (SNPs). These sequence differences, in turn, are the basis for far-ranging investigations on human DNA diversity and the evolution of hominids. In this workshop you will prepare a sample of your own DNA from cells obtained by saline mouthwash, use PCR to amplify a section of your own mitochondrial DNA, and confirm the result with agarose gel electrophoresis. Your DNA will then be sent for sequencing, and results uploaded to the DNALC's BioServers website. You will learn how to perform bioinformatic analysis of your DNA sequence to explore the theories about how modern humans evolved and how related you are to your "classmates" and people from around the world.
This experiment directly correlates with lab requirements for AP Biology and aligns with the New York State Science Learning Standards, with an emphasis on analyzing and interpreting data, planning and carrying out investigations and the structure and function relationship. Guided by an experienced DNALC Educator, training will focus on lab skills, conceptual connections, and classroom implementation.
Teachers should bring laptops for this workshop. One will be provided, if needed.
Participants will receive a Certificate of Completion and CTLE hours. There is no charge to attend.
IMPORTANT: Participants must provide proof that they are fully vaccinated (defined as two weeks after the single Johnson & Johnson shot or two weeks after the second shot of the two-shot Moderna or Pfizer vaccines) in order to attend this workshop. You will receive a link by email to upload this documentation directly to the DNALC. Masks are required at the DNALC regardless of vaccination status.
Organizers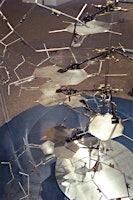 Cold Spring Harbor Laboratory DNA Learning Center
About the Organizers
It is one of 68 institutions supported by the Cancer Centers Program of the US National Cancer Institute and has been an NCI-designated Cancer Center since 1987.
Visited 27 times, 1 Visit today