Event Description
In this special V-Day workshop, you can test your own DNA for the "cuddle gene" – do you have a version that makes you more affectionate?
Over the past 10 years, as genetic testing gets more affordable and people's interest in exploring their own genome has skyrocketed, many companies have sprung up suggesting they have a magic algorithm to predict how compatible you are with your partner based on your DNA or to use that information to help you find your perfect mate. But what does the science really say about genetics and love?
In this hands-on workshop, you'll do your own genetic test for one of the commonly analyzed "love" genes, discuss the science and hype around this type of genetic testing, and consider the ethical and social issues of DNA-based matchmaking services.
In honor of Valentine's Day, we're offering special pricing: purchase a 'Ticket for Two' and bring a +1 at a reduced admission. Wine and chocolate will be served after the workshop for participants ages 21+.
COVID-19 Safety Notice:
Participants age 5+ must show proof of full vaccination (we recommend using the Excelsior Pass). Masks are required to be worn for the duration of the event when indoors, and if participants consent the Instructor may remove their mask for easier communication.
If you have had COVID-19 within the past 15 days, a negative PCR or rapid test is required before coming to Genspace. Please show Genspace staff your proof of negative test results. Given the rapidly changing circumstances surrounding the pandemic, please note that terms of this event are subject to change, and we will update you ASAP.
COVID-19 Class Cancellation Policy
If you are feeling unwell, suspect that you have been exposed to COVID-19 or test positive, please do not attend and let us know ASAP (info@genspace.org). If you cancel after our 7-day policy, we cannot refund your ticket, but we can exchange and offer credits toward future classes. If you have signed up for Biohacker Boot Camp, we will automatically transfer your registration to the next month's dates unless you tell us otherwise.
Meet the Instructor
Dr. Saranna Belgrave (she/her) is a behavioral neuroscientist by training. While working in a laboratory is no longer a part of her day to day she still avidly seeks out research opportunities and utilizes her diverse and robust research experience to train educators in research methodology and support student research. She works with a beloved and dedicated team coordinating NYC's largest regional science fair, the Terra NYC STEM Fair as their Director of Communications. In addition, Dr. Belgrave currently teaches introductory biology courses at Hunter College-CUNY, mentors students at various stages in their academic journey, is a passionate student and science education advocate and coach, and continues to do research as a private consultant with small biotech companies and/or university affiliated research laboratories.
Organizers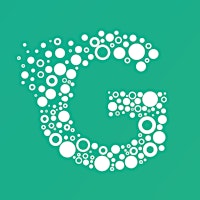 Genspace NYC
info@genspace.org
About the Organizers
Genspace is the world's first community biology lab—a place where anyone can learn and work on biotechnology.
Visited 5 times, 1 Visit today