Event Description
We're back! First Svelte meetup of 2022! Bring your laptops, and share what you're working on if you choose!
Svelte Society NYC:
7:00pm — Doors Open
7:30pm — Opening Notes
7:45pm — 10 minute Lightning Talks
Beginner: Open Slot (Let us know if you would like to speak!
Intermediate: Recursive Svelte Components by Calvin Kipperman
Advanced: Talk by Rich Harris
8.15 pm — Break
8.30pm — Learn/Hack Time Self-guided learning, or get help on something you're working on. We'll have suggestions for you if you need them!
8.45pm Show & Tell / Open Mic
9.00pm End!
We'll have plenty of experienced users to answer your questions. If you're new to Svelte, bring a laptop, if you want to get started on your own machine.
Note: This is an in-person event at our NYC Campus location. Please join us at Flatiron School NYC, 11 Broadway, 2nd floor, New York, NY 10004
Requirements for Attendance and Other Important Information for Flatiron School Events
For the health and safety of all event attendees and Flatiron School staff, full COVID-19 vaccinations are required for entrance to any of our campus locations and masks are strongly encouraged.
Please contact studentservices@flatironschool.com prior to the event to explore accommodations for medical or religious reasons.
You can read our full requirements for attendance here.
Organizers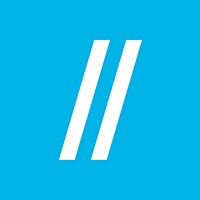 About the Organizers
Education should be the best investment you make in your future, and at Flatiron School, we're committed to helping you learn the skills you need to change yours for the better. Online and on our campuses across the country, we provide the skills, community, and outcomes-driven curriculum you need to launch a career in software engineering, data science, cybersecurity, or product design in as little as 15 weeks.You're closer than you think to a career in tech. Learn how to #ChangeThings by visiting https://flatironschool.com/ or registering for one of our upcoming events below!
Visited 24 times, 1 Visit today