Event Description
Must-Attend Conference for subscription executives: sessions for membership retention, payment processing, customer experience & more!
Register Now to Attend Subscription Show 2022 in NYC Nov 9-10.
Network with hundreds of senior subscription & membership executives. Attend 40+ sessions! Meet vendors focused to improve your bottom line!
All keynotes and sessions are available on-demand (even for in-person attendees) during and after the conference, so you never need to worry about missing a thing!
We also have three pre-conference boot camp workshops on November 8th:
Subscription Show 2022 is focused on delivering educational content so you can bring back actionable intel to your own business, featuring these topics:
Retention Optimization & Churn Management
Boosting Customer Acquisition
Payment Optimization & Operations
Enhancing Customer Experience
Understanding Legal Issue
Managing Fraud
Navigating Key Environmental & Economic Factors
Pricing & Packaging
Operations & Fulfillment
Subscription Centric M&A
And Many More
Featured Strategy sessions include:
How to Succeed when Downturns, Disease, and Other Disruptions Strike
Finding the Right CSO (Chief Subscription Officer)
Subscription Growth Strategies
Going Global: What Subscription Businesses Need to Plan For
Subscription Pricing Strategies
Featured Subscriber Retention sessions include:
On-Boarding: The Secret to Creating a Subscriber for Life
Leveraging Data-Driven Segmentation to Improve Retention & ROI
How We Extend the Lifetime Value of Our Members
Understanding Cancelation: Your Secret Retention Tool
Featured Recurring Payment Processing sessions include:
Visa and American Express Briefings (with Q&A!)
Understanding Digital Wallets for Subscriptions (featuring PayPal, Adobe, AND Nacha)
Payment Processors Recurring Payments Briefing (with Q&A!)
Payment Operations Strategies
Managing Fraud
Featured Subscriber Acquisition sessions include:
Marketing in a Cookie-Less World
Optimizing Your Marketing Tech for Recurring
Data, Data, Data! Making Data, Segmentation, and Reporting Effective.
Testing Strategies That Work for Subscriptions
Senior Executive Attendees from: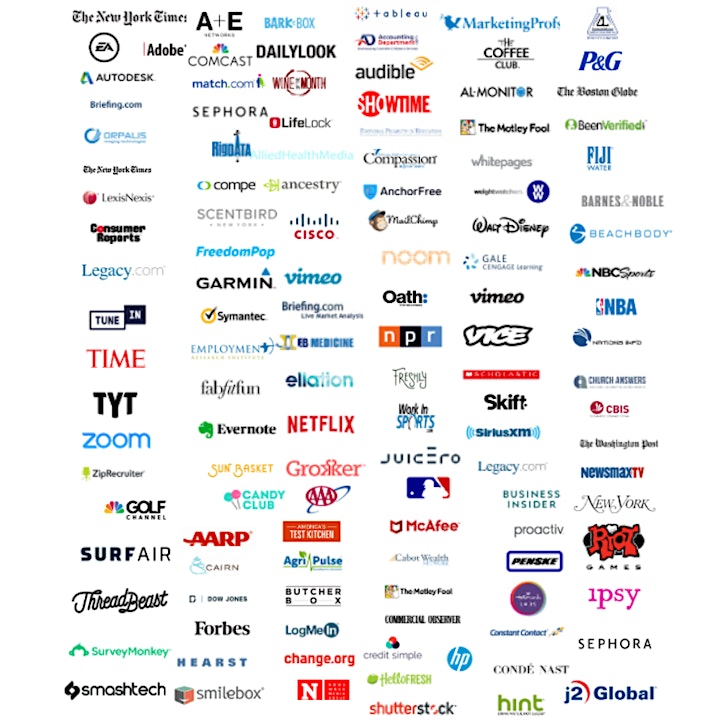 About the Organizers
Subscription Insider is the go-to information resource for insight on how to run and scale a profitable membership or subscription business.
Visited 5 times, 1 Visit today