Event Description
A discussion on collaboration with IT for analytics.
Topic
This webinar will discuss the relationship between data scientists and engineering and how they need to work together to operationalize a model. This talk will cover the process they both need to go through during the handoff when a model is ready to be used by the business.
Speakers
Vishakha Lall
She is a recent Engineering graduate with a knack for technology! She loves building software that makes an impact and has a keen interest in the geeky world that revolves around data, analytics, cloud and blockchain!
She enjoys sparking creativity with the software she builds, looking at community problems from the perspective of an engineer lets her work on ingenious ideas and solutions. One such idea won her the title of 'Inspiring Innovator' at Anita's Moonshot Codeathon for working on a novel solution to combat traffic problems by encouraging intelligent lane driving. The same algorithm was also published as an IEEE research paper at ICCCNT, 2018.
She is a strong advocate of communities, sharing knowledge and ideas with fellow tech-enthusiasts and collaborating to build better solutions for the planet. Very often, She applies as a mentor in multiple initiatives to help beginners with their first steps in technology with the aim to galvanize them to think creatively.
At work, she collaborates on and build optimised solutions for complicated graph network problems.
Access Info:
You will receive an email with login information upon registration, 48 hours, and 2 hours before the event.
Don't see your sign in link? Check your SPAM FOLDER for an email from Eventbrite or Women in Analytics.
Still don't see it? Send a note to info@womeninanalytics.com.
This event series is recorded! If you register, we'll make sure to follow up with a recording to watch after the event airs.

Note:
All sessions of this event series are open to all genders. All participants must abide by the Women in Analytics Code of Conduct.
This webinar series is sponsored by Hex Technologies!

Organizers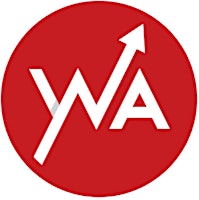 About the Organizers
Our mission is to provide visibility to the women making an impact in the analytics space and provide a platform for women to lead the conversations around the advancements of analytical research, development, and applications.
Visited 15 times, 1 Visit today