Event Description
Startup School is a workshop series, led by industry experts, and designed to teach in-demand startup & entrepreneurship skills.
Investors & Entrepreneurs Roundtable
Speakers: TBC
From Idea to Series A & beyond! Join prominent entrepreneurs & investors as they discuss in an open forum format, the strategies they have seen garner success in the areas of fundraising, pitch deck development, list building & outreach, targeting investors, and more!
The NYU Entrepreneurial Institute provides reasonable accommodations to people with disabilities. Requests for accommodations for events and services should be submitted at least two weeks before the date of the accommodation need. Please email carol.ourivio@nyu.edu for assistance.
Organizers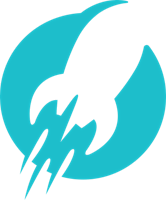 NYU Entrepreneurial Institute
About the Organizers
NYU Entrepreneurial Institute leads a university-wide initiative to accelerate the pace of technology commercialization and the launch of successful startups founded by NYU's 60,000 students, faculty and researchers.
Visited 6 times, 1 Visit today