Event Description
Startup School is a workshop series, led by industry experts, and designed to teach in-demand startup & entrepreneurship skills.
Startup School: Coming Up With a Brilliant Business Idea
Are you a problem-solver? Do you see opportunities where others don't? Are you interested in creating your own startup, but don't yet have that BIG idea'?
Join us for an interactive startup ideation workshop via Zoom to help you get started! This ideation session will guide you through the first step of starting a business: deciding what your business will be! Brainstorm great ideas that get you excited, determine the type of business to start, refine your thoughts, and begin the following steps to take your venture forward.
If you are thinking of applying to NYU Startup Bootcamp, or NYU Sprint Sprint or want to learn how to develop business ideas, we invite you to attend.
The workshop will be led by Emily Baum, Venture Associate with NYU's Innovation Venture Fund.
Please note that this workshop is only open to current NYU community members.
Startup School is a semester-long workshop series that provides the trainings and resources to successfully launch and grow a startup. No matter where you are in your startup journey, Startup School has something to offer. Learn more about the series here.
The NYU Entrepreneurial Institute provides reasonable accommodations to people with disabilities. Requests for accommodations for events and services should be submitted at least two weeks before the date of the accommodation need. Please email carol.ourivio@nyu.edu for assistance.
Organizers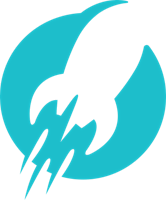 NYU Entrepreneurial Institute
About the Organizers
NYU Entrepreneurial Institute leads a university-wide initiative to accelerate the pace of technology commercialization and the launch of successful startups founded by NYU's 60,000 students, faculty and researchers.
Visited 6 times, 1 Visit today