Event Description
Learn the Silicon Valley way in a practical manner how to fund, go to market, and scale your startup growth, and funding through exit.
Startup Program : Proven and actionable program, developed based on collective expertise of Silicon Valley's, top founders with unicorn exit and prominent investors. Ideal for startup founding or leadership team from idea to Unicorn stage, across industries (Enterprise, Cyber, Consumer, EdTech, Health, Biotech, Media, Finance, Energy, Travel, Mobility, Food, AgroTech, Hardware, etc.).
Agenda: Detailed schedule with Onsite/Online access will be emailed 48 hours prior
Day I Innovation: All Day 10:30am ET – 6:30pm ET – How to convert Idea into viable business product or service, including MVP, Build, Launch and gain Traction.
Day II Funding: Part I: 10:30am ET – 6:30pm ET – How to acquire paying customers and sustain profitable revenues and profit. Part II: Pitch to Investors (Optional 12:30pm ET – 3:30pm ET) Register here – Idea to Series B.
Day III Scale or Exit: Part I: 10:30am ET – 6:30pm ET – How to Scale, Expand Globally, Pivot or Exit. Part II: Pitch to Corporate and Channel Partners (Optional 12:30pm ET – 3:30pm ET) Register here – Series C to Unicorn / Post IPO.
Format (Workshop): Though Leadership Lecture and Labs Tasks (Hand on), bring your laptop if onsite. Access: Onsite and Remote (Virtual) for the same live sessions
Program Outcome: Create a compelling actionable roadmap for successful traction, revenues and profit growth that ensure scalable funding and reduce your failure risks. All Graduates will be accepted into OneTraction Ventures for potential investments and will be introduced to our investors and industry partners to drive further revenues. This program will save you months of doing it alone, relying on internal resources with conflicting agenda or taking money from the wrong investors.
Tutors Bio: Executive with Startup, Unicorn, Corporate and Venture Capital expertise, educated at top universities "i.e., Stanford, MIT, Harvard, etc." and mentored top startups from tier one accelerators and VC/CVC "i.e., YC, Startex, Singularity, Techstars, Sequoia, SoftBank, TPG and other VC's".
Organizer: OneTraction Impact Venture, based at Stanford Research Park , NYC and across MIT Campus with 200k+ global ecosystem that serve one purpose: Help reduce carbon emission through emerging tech startup innovation with immediate application in energy, transportation, housing, infrastructure, food, health and much more. Read more about our difference here
Who can attend: Founder or Startup that pass a simple test: Your offering is about tech for good, with innovation that drive positive impact to human, living species and environment. This is not about non-profit, rather a mission driven innovation with built-in impact for startup with commercial focus and ready for launch or grow at any stage.
Why attend: most founders and even late stage startup assume because they have "unproven innovation" with compelling pitch and high valuation, they deserve to succeed. This program is about aligning investors and strategic customers needs with yours "not the other way around". You will be able to mitigate gaps that makes you fundable from either investors or customers in days. All attedees are required to be a member, otherwise create a profile here: OneTraction.com / Exchange / Sign up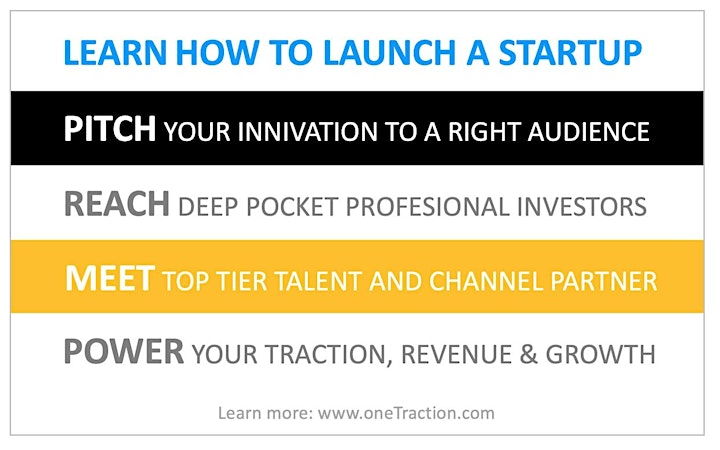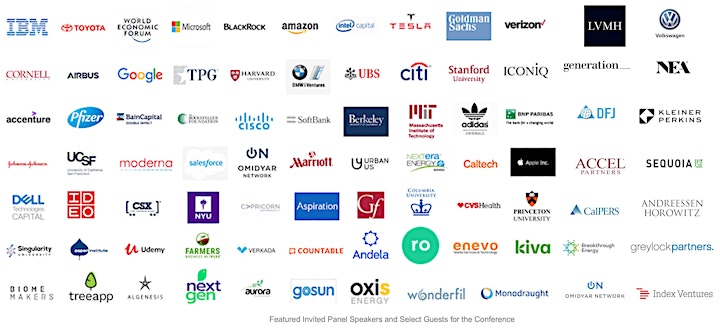 Organizers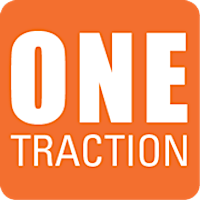 OneTraction Impact Ventures
About the Organizers
OneTraction Ventures:sponsored over 100 Global Events with leading Corporations, Universities, Venture Capital and Law Firm, we are an Impact Ventures investing and supporting startup, along investors, Corporate and Academic partners who are fully dedicated into solving the worlds pressing challenges, and primarily offer product or services that benefit positively both the end users and our environment with zero negative impact. Visit our site: OneTraction.vc or past events here: https://www.eventbrite.com/o/onetraction-ventures-7052835663
Visited 1 time, 1 Visit today