Event Description
Social Media Growth Virtual Summit
In just 1-Day you will learn for FREE how to successfully reach your professional goals that will help you get from where you are now to where you want to be!
Join us on Wednesday, December 8th to unlock the innovative tactics that deliver results from 3 world-class entrepreneurs.
You'll receive step-by-step instructions and easy-to-use formulas that you can use. Our experts will share their winning strategies for success.
This Summit Will Teach You:
5 tried-and-tested strategies that will boost your follower count, build community, and set you up for social media success
Discover your fast-pass for Instagram growth
Grow your business and income Using Linkedin
Building community for your personal brand via social media
And MORE!
Our Curated Lineup Of LinkedIn Experts Will Teach Tried-And-True Strategies That Empowered Them To grow their businesses.
Now, You Can As Well.
Agenda
Wednesday, December 8th
1-2 PM EDT-How to grow your business and income Using Linkedin in 2022 | Scott Aaron
2-3 PM EDT – How to Organically Grow Your Instagram Following Fast | Jillian Warren
3-4 PM EDT – How To Build Community Around Your Personal Brand| Dorothea Bozicolona-Volpe
FAQ
Why Should I Attend? 
You'll obtain exclusive insights and secret strategies from 3entrepreneurs who share the wisdom from their success.
You'll gain valuable skills and formulas to scale up your business — fast.
You'll hear from the best talent – people with an impressive track record of success – as they share their expertise.
You won't find this content anywhere else.
Where is the Summit?
Network After Work Social Media Virtual Summit will be held live on zoom. A link will be sent to all RSVP's after registration.
Will the  Summit be recorded? 
Yes, the summit will be recorded and available to all Network After Work members.
Organizers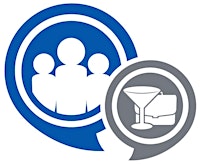 About the Organizers
Network After Work is a professional community consisting of Entrepreneurs, Professionals, Executives and thought leaders who understand the importance of building meaningful connections. Built on the idea that professionals in every industry across the world all share a common goal, to develop strong relationships that help grow their businesses and careers. Through meeting in-person and virtually, Network After Work provides a platform that makes connecting easy. Hosting live events in 86 US locations with plans to add additional US cities and international locations, growing your business and relationships has never been easier.   For 10 years, we have been at the forefront of face-to-face business connections. As social media and virtual relationships have been all the rage over the past decade, we have found that live interactions are still the best way to build solid connections. Shaking hands and looking someone in the eye is an invaluable skill and builds the strongest foundation for long-lasting connection.   Though meeting in-person is our foundation, meeting virtually is a great accompaniment to our signature live events. With our goal to make your business connections long-lasting and sustainable, our mission is to do everything for you, all you need is the desire to seize new opportunities and the willingness to help others.
Visited 16 times, 1 Visit today