Event Description
Join us for the Social Impact Summer Connector, our largest online facilitated networking event focused on connecting social impact space.
Join us on Thursday, July 29th for the virtual Social Impact Summer Connector, Be Social Change's annual online facilitated networking party, connecting purpose-driven professionals driving impact around the world from nonprofits, B Corps, social enterprises, sustainable companies, and corporate social responsibility departments.
Join us to hear about the state of the social impact sector during COVID-19 and strengthen purpose-driven connections. Build new partnerships, learn best practices and resources, and actually enjoy an evening of meaningful networking.
*Be Social Change Members access all our events for free! Become a member for $5 a month or $49 a year.
Event Schedule:
5:55 PM – Sign on to the event
6:00 PM – Program begins with speakers sharing the state of social impact
6:25 PM – Facilitated networking
6:45 PM – Large group share
6:50 PM – Facilitated networking
7:15 PM – Large group share
7:20 PM – Q&A and how to make the most of the connections you make
7:30 PM – Event concludes
Thank You to our Event Sponsor:

Con Edison is a subsidiary of Consolidated Edison, Inc. [NYSE: ED], one of the nation's largest investor-owned energy companies, with approximately $12 billion in annual revenues and $54 billion in assets. The utility delivers electricity, natural gas and steam to 3.4 million customers in New York City and Westchester County, N.Y. For financial, operations and customer service information, visit conEd.com.
Organizers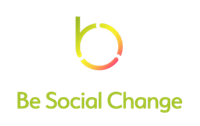 About the Organizers
A membership community dedicated to helping people build lives and careers of social impact. Learn more at https://t.co/tAH3Wta7Ez
Visited 250 times, 1 Visit today