Event Description
SIGA Summit on Female Leadership in Sport 2023 – Live in New York City
The SIGA Summit on Female Leadership in Sport is back on March 7th 2023 and will be more impactful than ever before in a hybrid format!
With SIGA Founding Member, Mastercard, hosting the Summit at their Technology Hub in Manhattan, New York, for the second year running, this thought leadership event will bring together female leaders and male allies from all sides of the global sports industry.
This one-day high-level event is part of the #SIGAWomen Mentorship Programme, designed to enhance sports governance and drive greater equity and opportunities for women in the industry. The transformations that SIGA seeks are anchored in the SIGA Universal Standards on Good Governance in Sport.
Ultimately, the reforms SIGA is driving is to create gender equity and more diversity and inclusion as part of the Gold Standard for global sports governance and to hold the industry accountable through the world's first ever independent rating, verification, and certification system for the industry – SIRVS.
Consisting of live panel sessions together with keynote speeches and one-to-one interviews with high profile industry leaders, in an exclusive setting, the SIGA Summit addresses the most pressing challenges that impact women carving out a career, as well as those women at the top of their game, in one of the most exciting industries on the planet: Sport!
Live Event Tickets are open now with Early Bird tickets available at $295.
Virtual Passes are available by making a small donation of your choice to #SIGAWOMEN
All donations are invested back into the #SIGAWomen Global Mentorship Programme 2023/2024 .
Ticket price includes:
x1 Breakfast, x1 Lunch, Tea and Coffee Breaks and a Champagne Toast!
Organizers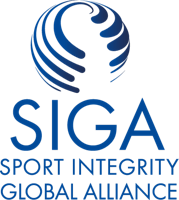 Sport Integrity Global Alliance (SIGA)
About the Organizers
SIGA is  the largest  independent global coalition in the field of sport integrity, with more than 100 international multi-industry members and supporters. We bring together sport, governments, academia, international organizations, sponsors, business, rights holders, NGOs, and professional services companies, from every region in the world, around a common cause of fostering greater integrity throughout sport.
Visited 19 times, 1 Visit today