Event Description
Optimizing your website for search engines is essential.
Did you know that 93% of people buying something online use a search engine like Google? And when people use search engines, 92% of their clicks go to the first page that appears.
What this means for business owners – optimizing your website for search engines is essential.
This course will teach you the latest tools and practices in search engine optimization (SEO). By the end of this course, you will be able to:
Define the top 9 factors that search engines use to rank websites
Evaluate real websites (including your own) for their strengths and weaknesses
Raise your website's ranking using keywords, tags, backlinks, and more
Organizers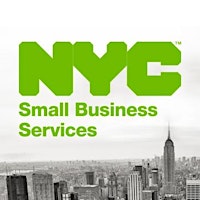 NYC Department of Small Business Services
About the Organizers
The NYC Department of Small Business Services helps unlock economic potential and create economic security for all New Yorkers by connecting New Yorkers to good jobs, creating stronger businesses, and building thriving neighborhoods across the five boroughs. You can register for all of our free events and courses, including BE NYC and WE NYC events on Eventbrite. For questions about individual courses or to register over the phone, please contact our staff at one of our NYC Business Solutions Centers . For more information on all of our services, call 888-SBS-4NYC (888-727-4692) or visit nyc.gov/sbs .
Visited 5 times, 1 Visit today