Event Description
Join us at Red Hook Labs for Science vs. Fiction with Jennifer Egan.
In our new series Science vs. Fiction, we speak with storytellers influenced by science in the broadest sense: from naturalism to futurism, from observation to fantasy, from the past to the future, from nature to technology.
In this event in the series, we are thrilled to host Pulitzer Prize winner Jennifer Egan to celebrate her new book, The Candy House, a sibling novel to her award-winning A Visit From the Goon Squad. Possibly a reference to the sinister edible houses of folklore, The Candy House deftly interweaves stories, narrative styles, and incisive observations to inspire speculation as well as nostalgia about both the past and the future. Join Pioneer Works Director of Sciences Janna Levin as she welcomes Egan in conversation on memories, the collective unconscious, and a dystopian present.
Pioneer Works is also excited to welcome Semisonic to perform a short acoustic set during the event.
Books will be available for sale and a book signing will follow the conversation.
Jennifer Egan is the author of several novels and a short story collection. Her 2017 novel, Manhattan Beach, a New York Times bestseller, was awarded the Andrew Carnegie Medal for Excellence in Fiction, and was chosen as New York City's One Book One New York read. Her previous novel, A Visit From the Goon Squad, won the 2011 Pulitzer Prize, the National Book Critics Circle Award, and the Los Angeles Times book prize, and was recently named one of the best books of the decade by Time Magazine, Entertainment Weekly, and several others. Also a journalist, she has written frequently in the New York Times Magazine. She recently completed a term as President of PEN America. Her new novel, The Candy House, a sibling to A Visit From the Goon Squad, will be published on April 5, 2022.
Janna Levin is the Director of Sciences at Pioneer Works and the editor-in-chief of Pioneer Works Broadcast. She is also a professor of physics and astronomy at Barnard College of Columbia University, a Guggenheim Fellow, and a PEN-award winning novelist. She is the presenter of the NOVA feature Black Hole Apocalypse, aired on PBS—the first female presenter for NOVA in 35 years. She is the author of How the Universe Got Its Spots, A Madman Dreams of Turing Machines, and Black Hole Blues. Her latest book is Black Hole Survival Guide.
Semisonic is a rock band from Minneapolis formed in 1992 when guitarist Dan Wilson and bassist John Munson, former members of Trip Shakespeare, teamed up with drummer Jacob Slichter. The band's studio recordings include three albums, Great Divide (1996), Feeling Strangely Fine (1998) and All About Chemistry (2001) and two EPs, The Pleasure EP (1995) and You're Not Alone (2019). Their biggest hit, "Closing Time," remains a touchstone of late-90s alternative rock, and "Secret Smile," a chart-topping single in the UK and Europe, is equally long-lived. Outside of Semisonic, Dan Wilson has collaborated as a song writer and producer with a wide range of artists, including the Dixie Chicks (with whom he co-wrote the Grammy-winning "Not Ready to Make Nice"), Adele (with whom he co-wrote "Someone Like You" and earned a Grammy in his role as a producer), and many others. John Munson has recorded and toured extensively with The New Standards, a minimalist jazz trio that performs punk and indie-rock classics, and Jacob Slichter's critically acclaimed memoir of life in the music business, So You Wanna Be a Rock and Roll Star (2004) is regarded throughout the music business as required reading – in Rolling Stone's words, "A killer account of the absurdity of life inside the majors' hitmaking machine." The band continues to record and perform.
Space is limited for this event. We want to welcome everyone and will do our best to accommodate our audience, although we regret that an RSVP cannot guarantee a seat. We encourage you to come early to secure a seat or a spot.
Organizers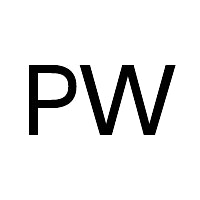 Visited 9 times, 1 Visit today