Event Description
ROOM Product Manager on Infusing Agile to Hardware Roadmap
*** We care about your health and want everyone healthy and thriving in their product roles. The recent spread and threat of COVID-19 are forcing some live event changes across the globe. Thankfully, we've put the wheels in motion for attendees to video-in via a webinar. ***
Please register for the event as usual by selecting the complimentary webinar ticket — a zoom link will be provided to join before the event starts
TOPIC: ROOM Product Manager on Infusing Agile to Hardware Roadmap
PMs aren't only for digital products. More are showing up in traditional industries and bringing a user-focused mindset to the table. PMs come with tools that are universally valuable: agile, cross-functions, and metrics. As the context moves from the iterative to the definitive, tool adaptation is necessary. How do you create and execute a product roadmap while being a user advocate? Jayoon Yi from ROOM will explore how to infuse agile with waterfall mindsets and maximize the impact of hardware roadmaps.
About the Speaker: Jayoon Yi is a product leader and entrepreneur with 15+ years of experience in physical and digital products. She is the senior director of product at ROOM. Previously she was the product manager of Amenities and Building Experience at Industrious and Product Marketing Lead at Square. She has also worked at McKinsey & Company, LG Electronics, and Nielsen.
AGENDA
6:00pm: Welcome & Introductions
6:05pm: Speaker Presentation followed by Q&A Session
7:00pm: Event Ends
Organizers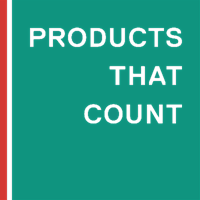 Products That Count
sc@productsthatcount.com
About the Organizers
Products That Count is the original and most influential product acceleration platform in the world. Almost 300,000 product managers globally read, watch, attend and listen to our 3,000+ free blog posts, videos, webinars and podcasts. C/VP-level product executives such as Netflix Product VP, Coinbase CPO, and Box CPO share best practices and raise their profile at our curated product salons, podcast show and mastermind circles. Leading brands such as Autodesk and Capital One join as corporate members to turn their product teams into a competitive advantage. Hyper-growth companies like Amplitude have generated 10X ROI from marketing partnerships. Learn more at www.productsthatcount.com.  
Visited 5 times, 1 Visit today