Event Description
Additional speakers to be announced. Learn more about each event, and RSVP by accessing their event pages below
The "Home of FinTech" has brought together some of the best thought leaders, entrepreneurs, futurists, and investors in FinTech to discuss hot button topics in FinTech for the "Back to Work" event series. Happening over the course of October 20th-22nd, each virtual event will begin at 10 AM and will include a segment for questions directed to the elite panel of speakers.
**Additional speakers to be announced. Learn more about each event, and RSVP by accessing their event pages below
Tuesday, October 20th | The future of FinTech 
A panel discussion comprised of futurists, thought-leaders, and experts to discuss whether current trends are setting the precedent for future ideas or whether they are flashes in the pan.
What is the future shaping up to look like and who will lead the way?
—
Wednesday, October 21st | Changing the financial landscape: Gen Z and Millennial banking & payment and spending trends
Generation Z and Millennials are the newest members of the financial world, and their shifting financial habits are already beginning to reshape the banking and payment industries as we know it. Although Gen Z and Millennials differ slightly in their financial behaviors, their outlook on money—how to make it, spend it, save it, and invest it—are quite similar.
In this conversation, we will hear from both incumbent financial institutions and emerging FinTech startups on their take on emerging Gen Z and Millennial banking & payment trends. How are financial institutions adapting their products and services—and creating new ones—to fulfill the shifting demands of our next generation? What obstacles are they facing? What opportunities are there to gain?
Thursday, October 22nd | FinTech across the globe
A look at the status of financial technology across the globe. Who is leading the charge and why? What areas of the world, if any, are behind the curve, and what is the reasoning for this? This event will bring together some of the brightest minds in the financial services and FinTech across the globe. They will discuss and collaborate on FinTech across the world, the road ahead, and the best ways to do business in the post-pandemic world.
This event will be moderated by Ray Ruga, Co-Founder of Fintech Americas and Contributor at Forbes.
—
Additional speakers to be formally announced via the Rise, created by Barclays LinkedIn page.
*The link to access each discussion will be sent to you prior to the event and will be accessible on this event page.
Organizers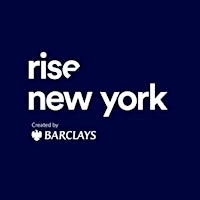 About the Organizers
Rise New York is a global community of startups and corporates creating the future of commerce and fintech by helping startups and entrepreneurs connect, co-create, and scale innovation. Created by Barclays, we listen, nurture and oxygenate through our international network of Rise hubs. Rise New York also houses a world-class event space and is home to the New York cohort of the Barclays Accelerator, powered by Techstars.   Join our community  Have you built or do you work for a FinTech company sure to disrupt the world of financial services? If so, there is not better home for your startup than at the #HomeofFinTech - Rise created by Barclays. To learn more about the benefits of sitting at Rise, email General Manager, Shana Steele at shana@thinkrise.com or set up a tour here: https://calendly.com/risenyc/rise-site-tour.    Subscribe to the Rise New York newsletter here:  https://thinkrise.us10.list-manage.com/subscribe?u=d7e98de7728cba4c3bdf1bb07&id=bc974b02b7  
Visited 45 times, 1 Visit today