Event Description
RevTech Labs Class 16 takes on New York City!
In celebration of NY Fintech Week, RevTech Labs, Fintech and Insurtech Accelerator program located in Charlotte NC, travelling all the way to the big apple to host an investor breakfast on Wednesday April 20, 2022.
This event gives investors the opportunity to come listen to our current Class 16 start ups pitch, and enjoy breakfast and network with the founders.
Stay tuned for details on the startups and the location.
—
Organizers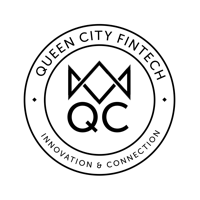 About the Organizers
RevTech Labs are builders of the global fintech, insurtech and healthtech ecosystem. Rooted in the accelerator program and seed fund, we have built a community of startups, business leaders, investors, and mentors seeking a seat in the ever-changing world of fintech innovation.  Our corporate sponsors support RevTech Labs year after year for strategic access to innovative fintech, insurtech and healthtech startups, and opportunities for employee engagement, talent attraction, and economic development in the city of Charlotte. For startups, we serve as the gateway to hundreds of potential clients, advisers, and investors.
Visited 7 times, 1 Visit today