Event Description
Celebrate the end of the Wetlab season from 3:00 to 6:00 PM and bid farewell to the wildlife that served as marine ambassadors this summer!
HRPK's River Project team is excited to bring back the Release of the Fishes this season! Following a great summer in the Wetlab, it's time to start returning all our fish and invertebrate friends back to the Hudson River, and you can help us.
Join our River Project during Release of the Fishes from 3:00 to 6:00 PM to learn more about local wildlife. You can help us return our fish residents to the Hudson River as we are getting ready to close the Wetlab for the season.
Our Wetlab is a flow-through aquarium that houses dozens of species of fish and invertebrates all caught within the Park as part of an ongoing ecological survey. The Wetlab is a rotating live exhibit as animals are released throughout the season to ensure that their behaviors are minimally impacted.
If you can't make it to Pier 40 for the Release of the Fishes, keep an eye out on Instagram Live and Facebook Live @hudsonriverpark because we will be streaming special behind-the-scenes footage during the event.
Organizers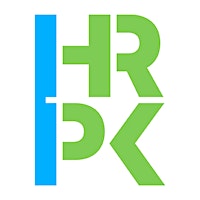 About the Organizers
Hudson River Park is a 550-acre park and estuarine sanctuary from Chambers Street to W. 59th Street in Manhattan. It includes four miles of waterside esplanade, 16 reconstructed public piers to date, four dedicated boat houses for sailing, rowing and paddling and numerous other places to play, learn and relax.Connect with Hudson River Park's estuarine sanctuary to learn how this critical aquatic habitat supports many species of plants, fish and birds.
Visited 27 times, 1 Visit today