Event Description
Real Success Live Online Summit The Best of 2021
Network After Work in Partnership with The Real Success Network Invites you to this life changing free online summit.
2021 has been a year of unprecedented change. Many people sat on the sidelines, waiting for things to get back to "normal."
"Normal" never came and no one knows how or when this period in our lives is going to end. We can't let these challenging times stop us from building our dream businesses or living our best lives.
We've had to reevaluate, pivot, reinvent, restrategize all aspects of the human experience. This isn't always easy and most people don't even know where to start.
That's why we brought together a roster of top experts, authorities, and thought-leaders who are committed to helping you become the best version of yourself in 2022 and beyond.
WHY YOU SHOULD ATTEND
If You Want Something Different, You Need To Do Something Different.
You Are Never Too Late To Change Your Life, No Matter How Difficult Your Situation.
You Owe It To Yourself To Become The Person You Were Destined To Be.
As Les Brown Says "Hell Is When You Die And Meet The Person You Were Supposed To Be"… Attending This Summit Is The First Step And Rewriting Your Story.
You Deserve All The Wealth, Health And Happiness The World Has To Serve.
Don't Wait For 2022, To Start Working On 2022… Get The Edge By Setting Yourself Up To Win Before 2021 Ends.
Organizers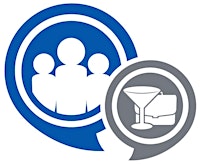 About the Organizers
Network After Work is a professional community consisting of Entrepreneurs, Professionals, Executives and thought leaders who understand the importance of building meaningful connections. Built on the idea that professionals in every industry across the world all share a common goal, to develop strong relationships that help grow their businesses and careers. Through meeting in-person and virtually, Network After Work provides a platform that makes connecting easy. Hosting live events in 86 US locations with plans to add additional US cities and international locations, growing your business and relationships has never been easier.   For 10 years, we have been at the forefront of face-to-face business connections. As social media and virtual relationships have been all the rage over the past decade, we have found that live interactions are still the best way to build solid connections. Shaking hands and looking someone in the eye is an invaluable skill and builds the strongest foundation for long-lasting connection.   Though meeting in-person is our foundation, meeting virtually is a great accompaniment to our signature live events. With our goal to make your business connections long-lasting and sustainable, our mission is to do everything for you, all you need is the desire to seize new opportunities and the willingness to help others.
Visited 7 times, 1 Visit today