Event Description
We are living and working in a once-in-a-career hiring climate. How do we make the most of it? Coach Stacey Staaterman shares her expertise.
To say that the pandemic has disrupted our lives is an understatement. So many things have been blocked, twisted, unseated, and changed forever. The pandemic has called many to change their relationship with their work and professional lives.
Many are both excited and overwhelmed by the increased potential and opportunity of the post-Pandemic era. Many employees and job seekers wondering: "How do I best maximize this once-in-a-career hiring climate? I'm just not sure how to use my leverage."
If this resonates with you, please join AMA-NJ for this Masterclass for marketers. It will be facilitated by leadership and career growth coach, Stacey Staaterman.
This session focus on the four drivers to career growth and job search traction — as well as Big Quit trends and conditions to leverage while building your career.
This session is for:
— anyone job searching
— anyone thinking of quitting their job
— anyone who has been laid off
— anyone feeling stuck or stalled in career growth
— any career builder who needs a hug and a kick in the pants
This live session with Stacey includes actionable strategies to refine your personal brand, understand your most valuable skills and leadership behaviors, high-impact networking, and how to find hidden jobs in marketing. Plus we'll make time for Q&A and a post-session recording will be provided.
Get ready to invest in yourself. Ready, set, reset!
Organizers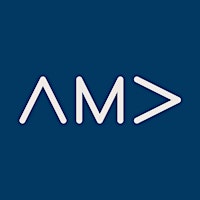 American Marketing Association of New Jersey
About the Organizers
CONNECT. INFORM. ADVANCE.   Connecting marketing professionals throughout the region. Informing marketers to help them stay ahead of the curve in the marketing world. Advancing marketers towards their personal and professional marketing goals.  
Visited 5 times, 1 Visit today