Event Description
Join us to exchange product stories, grow your network, and learn valuable lessons from seasoned product veterans.
****Due to the Coronavirus outbreak and the need for social distancing, we are postponing the Perch and Etsy event previously set for May 12th, to a later date.
We have a couple of tentative dates at the end of July on-hold with Betaworks Studios, but as many of you know, timelines are constantly changing, and we want to make sure that we are all safe. We'll continue to keep you posted with updates****
Product Council is a quarterly event series where designers, entrepreneurs, and product managers come together to stoke their product curiosity, meet our community, and continue their quest for building better products
Each Product Council event is broken up into two acts:
Act I: The Challenge. The first presenter shares a product challenge that they are currently facing and gets live feedback from three experienced product experts—our Product Council—as well as our audience. 
Act II: The Solution. The second presenter walks the audience through a specific product challenge their team successfully solved in a unique way.
Challenge Presenter: Perch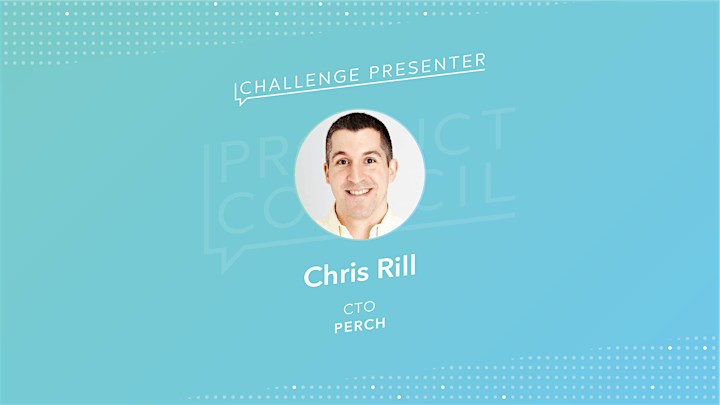 Chris Rill, CTO of PERCH
Chris has been tinkering with computers since he was seven years old. After graduating from Union College (NY) with a degree in Computer Engineering, Chris built embedded hardware and software solutions for military vehicles, scaled a real-time auction website and attempted to disrupt the travel industry and changed the way people connect with their homes at Canary.
PERCH was founded in 2012 with a transformational vision for the physical retail industry – By overlaying digital experiences on top of physical products, retailers and brands can enrich the shopping experience, drive remarkable product conversion lift and surprise and delight their customers. The result is a 30-80% sales lift with the new creative canvas of physical+digital marketing – delivering the right message at the critical decision point and enabling the types of magical in-store experiences that drive customer loyalty. PERCH is the leader in interactive retail marketing technology.
Solution Presenter: Etsy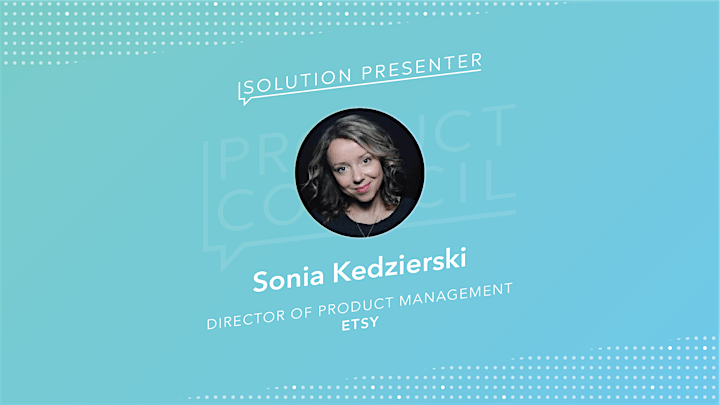 Sonia Kedzierski, Director of Product Management at ETSY
Sonia Kedzierski has been working on products of all shapes and sizes at Etsy for the past 10 years and loves the nuances of building for marketplaces. Sonia leads Product for Etsy's mobile apps – Buy on Etsy and Sell on Etsy – focusing on their most valuable and engaged customers. When she's not nerding out over how native technology can solve complex customer problems, she's probably traveling to places with spicy food or hitting the slopes with her husband. 
Etsy is the global marketplace for unique and creative goods. It's home to a universe of special, extraordinary items, from unique handcrafted pieces to vintage treasures. The Etsy marketplace is a vibrant community of real people connecting over special goods. The platform empowers sellers to do what they love and helps buyers find what they love.
Product Council Members: (Announcing soon)
Agenda
6:30 PM – DOORS OPEN
Networking commence. Food and drink provided.
7:00 PM – ACT I – CHALLENGE PRESENTER:
The "Challenge Presenter" explains a problem they're having with a specific aspect of their product or service.
7:20 PM – PRODUCT COUNCIL FEEDBACK
7:50 PM – MICROBREAK
8:00 PM – ACT II – SOLUTION PRESENTER:
8:45 PM – AFTER PARTY (Location, TBD)
Want to participate at an upcoming Product Council event?
If you're interested in being either a Council Member, a Challenge Presenter, or a Solution Presenter, click here and we'll get in touch.
Sponsors: If you're interested in supporting Product Council and connecting with our community, click here and we'll get in touch.
Produced by: Coalesce
Coalesce is a digital agency that builds products for businesses, brands, and brave souls with great ideas. From custom software to UX design, branding, full-stack development and more, they're ready to help build your dream thing. Have a product question for Coalesce? You can find us at coalesce.nyc or email us hello@coalesce.nyc

OUR VENUE:
Betaworks Studios is a new membership club for individuals looking to make a dent in the universe. Supported by innovative technology, this space is designed for connectivity within a curated community.
Organizers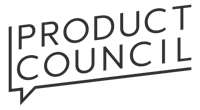 Product Council
info@productcouncil.org
About the Organizers
Join us to exchange product stories, grow your network, and learn valuable lessons from seasoned product veterans. For more information, visit us at ProductCouncil.org  
Visited 83 times, 1 Visit today