Event Description
This year's theme will focus on the use of race & ethnicity in medicine and medical algorithms and the resulting potential for bias.
The 2021 conference will be held virtually with an in-person option for Harvard Medical School employees/students (separate registration coming in August).
Please visit the Department of Biomedical Informatics website for conference details, agenda and to view the livestream.
This event is sponsored by DBMI, AWS, Genentech, Medidata, Merck and Pfizer.
Organizers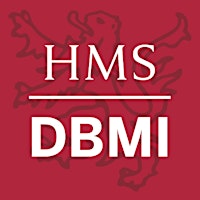 Department of Biomedical Informatics, Harvard Medical School
About the Organizers
Harvard University is a private Ivy League research university in Cambridge, Massachusetts, with about 6,700 undergraduate students and about 15,250 post graduate students.
Visited 9 times, 1 Visit today