Event Description
Explore new and ongoing work from DSI Research Centers in an open networking forum
Hosted by the DSI Cybersecurity Center.
DSI Poster Sessions are in-person only for the Fall 2022 Semester. DSI Industry Affiliates can request access to the participating posters following the event.
Location: Mudd 407 – DSI Suite – (Campus Level – 4th Floor) – 500 W 120th St, New York, NY 10027
Want to submit a poster? APPLY HERE
Deadline: Monday, November 7, 2022 (11:59 PM ET)
Eligibility: The Columbia University community is welcome to submit research for consideration. This includes: Faculty Members and Affiliated Researchers, as well as currently enrolled undergraduate, graduate, PhD Candidates and Postdoctoral Researchers. Please indicate your Columbia UNI when applying.
The application will require* the following items: Poster PDF file upload and a short abstract.
____________
The DSI Cybersecurity center is dedicated to developing the capacity for keeping data secure and private throughout its lifetime.
The center brings together and builds upon the research of the departments of Computer Science and Electrical Engineering, and the work of the Columbia Business School, among others. By way of example, Columbia start-ups such as CellRox have launched based on technology related to digital security.
Center Chair:
Rebecca Wright, Druckenmiller Professor of Computer Science; and Director, Vagelos Computational Science Center, Barnard College
Affiliated Labs
Learn More:
https://datascience.columbia.edu/research/centers/cybersecurity/
Organizers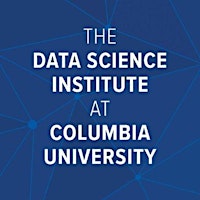 Data Science Institute, Columbia University
datascience@columbia.edu
About the Organizers
Contact DSI: datascience@columbia.edu
Visited 9 times, 1 Visit today