Event Description
DownToDash presents a night of Pitchers and Pitches with an amazing VC panel from Lightspeed Ventures, Plug & Play Ventures, Realist Ventures, Kairos's K50 Ventures fund, MultiPass Ventures and more.
Grab a cocktail and pitch your startup to our all-star panel and get private feedback too. You can also join us to watch the event and network with our startups and VCs. 
The Zoom Link will be emailed to you on the day of the event. If you do not receive it, reach out to us at marketing@downtodash.com.
Panelists:
1. Mercedes Bent – Partner at Lightspeed Ventures
Mercedes Bent is a Partner at Lightspeed Venture Partners, a venture capital firm based in the Bay Area. Previously she served as an executive at a VR startup and a General Manager at General Assembly (acquired, 2018) where she oversaw a multi-million dollar business line. She has an MBA and a Masters in Education from Stanford University and an AB from Harvard University. She serves as a board member for the non-profit Birthright AFRICA and in her free time she enjoys off-roading in her Jeep. She is an AfricanAmerican of Bermudian, Grenadian, and Colombian heritage and was named a 40 under 40 for Tech Diversity.
2. Rohit Gupta – Plug & Play Ventures
Rohit graduated with a B.S. in Business Administration from UC Berkeley's Haas School of Business in 2016, and received a certification in entrepreneurship & technology from Berkeley's CET program. Rohit's past internship experiences include working at a healthcare analytics startup as a Strategy Analyst, Deloitte Consulting as a Business Technology Analyst, and Credit Suisse as an Investment Banking Summer Analyst. After graduation, Rohit joined ShieldX Networks, a high-growth enterprise security startup as a Product Manager, where he wrote requirements for key product features, created competitive analysis briefs and total cost of ownership models, and spearheaded the release of an innovative consumption-based pricing model. Rohit joined Plug & Play Ventures in January 2019 and has led the team's cybersecurity investments, making five investments in seed-stage cybersecurity startups and now focuses on the sustainability space as well. Outside of work, Rohit enjoys hiking, reading philosophy and history books, making vegan food, writing Japanese haiku, and skydiving.
3. Adriel Bercow – Partner at Kairos's K50 Ventures fund
Adriel Bercow is a Partner at Kairos's K50 Ventures fund, investing in Pre-seed and Seed companies that make work and life better for the 99% Economy. K50 Ventures is one of the most active early-stage venture capital funds with 120+ portfolio companies worldwide. Previously, he was on the investment team at Flybridge Capital Partners, a leading Boston and NYC Seed fund founded 20 years ago. His primary focus areas are consumer, marketplaces, and Future of Work.

Prior to working in venture capital, he gained operating experience working across the NYC startup ecosystem. This includes co-founding a consumer messaging app, helping run a top accelerator program, and working in business development for a venture-backed SaaS marketing platform.

Adriel actively volunteers for organizations such as Defy Ventures and New York on Tech, working with aspiring entrepreneurs. He received a B.S. in Entrepreneurship from Cornell University and lives in Brooklyn, New York.
4. Julian Erbil – Venture Partner, MultiPass Ventures
5. Marie Rocha – Realist Ventures
Marie Rocha is the co-founder of Realist Ventures. A CT based Venture Fund investing in tech, software, and biotech startups. While not a social fund, Realist primarily invests in startups with a diverse team that are solving problems that can benefit all. Previous to Realist Ventures Marie ran a software company that built platforms for small businesses and nonprofits. She is involved with several local nonprofits including, Technology Chair on the boards of Kids Helping Kids and Greenwich Academy. In her spare time, she advises women on building and scaling their businesses
(More Panelists TBA)
IF YOU WANT A SPONSORSHIP OPPORTUNITY TO DISPLAY YOUR STARTUP AT THE EVENT, EMAIL US HERE – sama@downtodash.com.
Organizers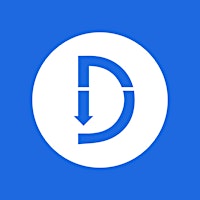 DownToDash
marketing@downtodash.com
About the Organizers
DownToDash is an app to make quality activity buddies. We connect people in the same location based on what you are interested in doing, whether it's workouts, sports, movies or other activities. We curate personalized experiences for you every week, based on your availability and location.
Visited 172 times, 1 Visit today