Event Description
The Zoom meeting link will be emailed to you on the day of the event. If you do not receive it, please email us at marketing@downtodash.com.
Join us for a night of pitching and networking!
Startup Pitching –
Edsoma is a children's education and communication platform designed to help parents and children stay connected through reading. Distance learning became the primary source for schooling during the pandemic, putting it at the forefront as a considerable need.
Panelists:
1. Timothy Wolf Starr – Impact Investor & Venture Capitalist
Wolf is an impact investor/venture capitalist focused on connecting resources to meet needs within the innovation ecosystem. Wolf's goal is to create opportunities and relationships for underrepresented (and underestimated) entrepreneurs, leaders, and organizations. Wolf is the managing director for three specific impact funds that support social enterprises, the LGBTQ+ community, New Americans, refugees, and Dreamers.
2. Mahbod Moghadam – Internet Entrepreneur and Investor
Mahbod Moghadam is an internet entrepreneur and investor. He is the founder of Genius – an app annotating the meaning of lyrics – and Everipedia, which is the "chill" version of Wikipedia. Mahbod is Iranian but was born in Los Angeles. He is a graduate of Yale University and Stanford Law School and is an accomplished pianist. He is currently angel investing and looking to build a third app in Brooklyn.
3. Kevin Simmons – Venture Partner at LoftyInc Capital Management
Kevin Simmons is a technology investor and strategic advisor to CEOs of technology startups.
A graduate of the U.S. Naval Academy, with service at the United States Military Academy at West Point, he excels at leadership and team dynamics in high-stress environments.
He is a former project manager for global oil giant Chevron where he managed complex engineering and construction projects in six (6) countries and his work has been featured in the leading industry publication Offshore. He holds advanced management and business degrees from Stanford University, Rice University and the University of Oxford. He has helped launch or co-found four technology startups, including UK award-winning Aceleron where he was the Chief Finance and Operations Officer, and notable US-based Innclusive which was featured in The Fast Company; The Washington Post; and Forbes.
He is an experienced angel and venture capital investor and co-founded Valhalla Investment Group, and Afroprenuer Angels Group, and is now a Venture Partner with pan-African VC leader LoftyInc Capital Management which has invested in over 100 technology companies including two (2) of Africa's 8 unicorns, Flutterwave and Andela. Kevin writes and gives classes on pitching, raising capital, and navigating startup challenges.
Organizers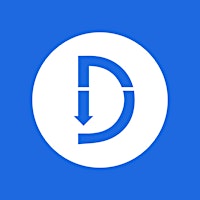 DownToDash
marketing@downtodash.com
About the Organizers
DownToDash is an app to make quality activity buddies. We connect people in the same location based on what you are interested in doing, whether it's workouts, sports, movies or other activities. We curate personalized experiences for you every week, based on your availability and location.
Visited 33 times, 1 Visit today