Event Description
Come throw us a pitch
Do you have a pitch idea that you would like to share?
In a continuously growing tech industry, as a founder, it is hard to get your ideas out there to investors. That's why your pitch is a very crucial part of your business journey. Join us to grasp a pivotal opportunity for your journey to success. The Aves Lair Pitch Night will be your opportunity to show people what you have and find the right people who can help grow your ideas into reality.
Deadline to Apply
For September 22nd: September 15th, 4PM (ET)
For November 17th: November 10th ,12PM (ET)
Our team will only reach out to you if you are selected to pitch. Winner will be announced on the same day.
Who is this for
Blockchain startups
AI startups
What's in it for you
Fast-tracked interview for Aves Lair's incubator, accelerator or VC program. (Depends on the stage of the company)
Feedback from Mentors and VC's in Aves Lair's ecosystem
Social media exposure
Featured on Aves Lair's newsletter
Featured on Aves Lair's investor mailing list
Judges
Dr. Chong Li(李崇) is co-founder of Nakamoto & Turing Labs (N&T Labs), venture partner of Aves Lair, and adjunct professor at Columbia University. Prior to that, he had been working with Qualcomm Research on 4G LTE and 5G systems design. Dr. Li is also an IEEE Senior Member and a holder of 200+ International/US patents (granted and pending). He has been actively publishing academic papers on top-ranking journals and serving as a reviewer and technical program committee for most prestigious journals and conferences in communications, machine learning, and control societies.
Lavina has been involved with a few companies during her journey from starting out with Australia's campus (Monash University) to running a few board rooms. With over 20 years of leadership experience in IT, a digital psychology speaker engages in strategy, management services, and non/executive advisory services to deliver IT and Business strategy. strategist and output-driven senior executive with 10 years of diverse leadership experience across Africa and Europe.
Besides the 20 years of experience in technology, Lavina holds added knowledge in the fields of psychology and artificial intelligence.
Gilad is an Israeli-born entrepreneur based in Seattle. Gilad began his entrepreneurial career early, while at the University of Washington he was involved in several startups including serving as the VP of Business Development at Watch2Help, a social cause marketing platform company. After college, Gilad was a Consultant at PwC prior to founding Utrip, an artificial intelligence (AI) startup that he led for 7 years as CEO. Gilad was honored by PhocusWright and named to their Class of 35 Under 35, was awarded Geekwire's Seattle Young Entrepreneur of the Year Award, and is a frequent keynote speaker at major industry conferences. Throughout that time Gilad was also a board member and advisor to numerous companies including Vibby, Spree, and others. Today, Gilad leads Brook Bay Capital, a small fund doing early-stage venture investing. In addition, Gilad serves on the Board of Directors of Virtuoso, the world's preeminent luxury travel network, and several other businesses that focus on utilizing smart technology to delight customers. He is also a Board Director and Corporate Advisor to numerous technology startups and large ventures adopting AI or Personalization in the US, Israel, UK, Australia, and others. Gilad is proud to be a startup advisor and CEO mentor through a number of leading incubators and accelerators in the US and beyond.
Interested in being a judge?
Email emily@aveslair.com for more information.
Organizers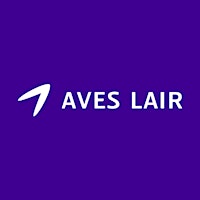 About the Organizers
Aves Lair is a carefully crafted collaboration between Lair East and N&T Labs. It is nestled in the SoHo district of Manhattan. Together, the two companies strategically fused their unique and complementary qualities to create a potent, resource-filled environment that will empower startups and tech founders to organically scale their businesses by applying cutting-edge technologies at the intersection of A.I. and blockchain technology.Join Aves Lair Community
Visited 15 times, 1 Visit today