Event Description
The Pistoia Alliance Data Visualization Project Team is hosting a virtual symposium with interactive sessions.
The Pistoia Alliance Data Visualization Project Team is hosting its first symposium from Tuesday, January 18 to Wednesday, January 19, 2022. This virtual symposium will be held over two half days with interactive sessions to enable our community to learn and meet.
The theme of the workshop is to share and learn about best practices in the R&D life sciences, identify common challenges encountered in our field, and shape opportunities for collaboration. You can expect a series of short webinars from experts in the field and some interactive workshops to allow the community space to explore solutions.
Data visualization is the graphical representation of quantitative and qualitative information to reinforce human cognition. The interpretation and understanding emanating from the analysis of scientific data can be optimized by incorporating best practices, strategies, and principles.
Organizers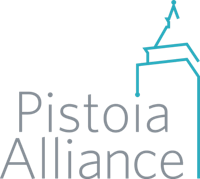 About the Organizers
The Pistoia Alliance is a global, not-for-profit alliance of life science companies, technology suppliers, publishers, and academic groups that work together to lower barriers to innovation in life science R&D and healthcare Pistoia Alliance projects transform R&D innovation through pre-competitive collaboration. The Pistoia Alliance brings together the key constituents to identify the root causes that lead to R&D inefficiencies. The organisation develops best practices and technology pilots to overcome common obstacles. Members of the Pistoia Alliance collaborate as equals on open projects that generate significant value for the worldwide life sciences community.
Visited 90 times, 1 Visit today