Event Description
Join Career and Presentation Coach Nancy to learn some research-based tips and tools to harness your inner genius for your pitch
How can you become more compelling during your pitches to investors and other stakeholders when the virtual environment already creates a special set of challenges? These include experiencing an endless array of technological glitches, interacting with invisible participants, and dealing with each person being stuck in their own little flat box. It can be even more complicated to manage your energy and multitask while sharing your rich inner thoughts with the competitive world outside.
In this workshop, you will learn to communicate succinctly and bring your relevant ideas to life on the screen.
1. Perfect your pitch
How to succinctly craft (in three simple steps) an audience-focused branding statement that describes your startup
2. Manage your public persona
How to convey the value your company brings through your personal brand online (e.g., attending to your facial expressions, body language, voice)
3. Learn to improvise
How to speak and answer tough questions on the spot
Organizers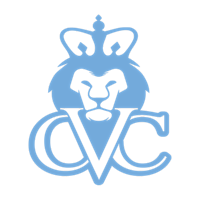 Columbia Venture Community
info@columbiaventurecommunity.com
About the Organizers
Founded in 2006, the Columbia Venture Community (CVC) is a private community of 6,000 Columbia alumni, students, and employees who are interested in all aspects of entrepreneurship. The group welcomes members from any school, sector, or industry function (e.g. entrepreneur, investor, lawyer, designer, etc).  Our mission is to foster entrepreneurship in the Columbia University community by facilitating communication, providing access to resources, and building a vibrant and supportive community. To that end, we have held 450+ events internationally—including pitch events, incubation seminars, speaker panels, private dinners, and more.CVC was awarded the distinction of "Outstanding Shared Interest Group in 2019" by the Columbia Alumni Association.Visit us online to learn more: http://columbia.vc.
Visited 25 times, 1 Visit today